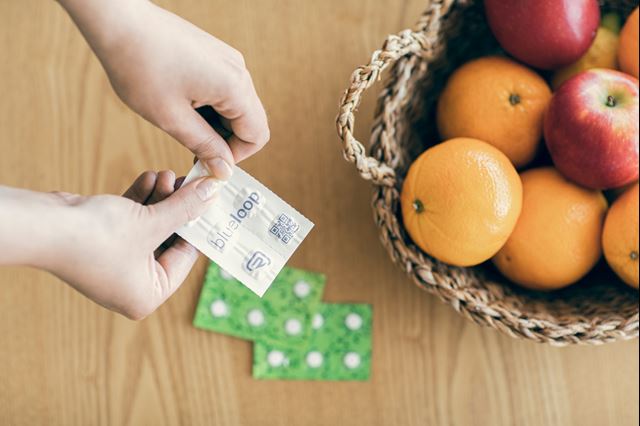 Huhtamaki India believes in keeping customer convenience at the core of its products and solutions. Protecting food, people and the planet translates into understanding what the customers' wants and needs are and developing products that meet this demand. Along with our consumers, we are committed to environmentally friendly packaging solutions and leverage our knowledge and expertise to produce innovative and sustainable solutions that are positioned to support our consumers and also Nature. This is our focus in all parts of world where we are located in and it drives our global purpose of protecting food, people and the planet. We synergize with our consumers utilizing a collaborative approach towards near-ideal sustainable packaging with a keen focus on recyclable packaging, biodegradable and compostable packaging and other sustainable means of disposal.
One of the aspects of excellence in our products and innovations is keeping a keen eye on the pulse of the nation. The pandemic has reiterated the need to understand our consumers and their customers' needs. Of paramount requirement during this pandemic is the importance of hand sanitizers. We developed small pocket sanitizer sachets meeting demand, reach and affordability, including customer convenience, comfort. This also prevents cross contamination due to frequent use. These pocket-sized sachets are also eco-friendly.
In line with innovations and customer-centricity is the need to physically examine products checking for freshness. Huhtamaki India innovated see-thru packs for chips ensuring transparency and communicating wholesomeness. Using an Alox barrier film this enables a mini product review and boosts consumer confidence. This is also a recyclable pack promoting eco-efficiencies.
Continuing with innovations and in keeping with the morale of consumers during celebrations, we added to the excitement and fervor of festival seasons and other special occasions with a special Glow-in-the-dark packaging enhancing product aesthetics and boosting consumer experience. This exciting offer augmented visual appeal and amplified user engagement, leading to an enhanced brand recall and an increased share of voice through word-of-mouth conversations.
We continuously imagine, explore new technologies and create solutions that reduce or eliminate barriers to recyclability. Our passion for innovation has led to many market-firsts leaving memorable experiences for our consumers. Some of our customer facing products are Interactive both-side printed flow wraps – beneficial for brand advertising; a first-of-its-kind Paper-based lidding & banderole for ready-to-eat yoghurt cups; Alu-free, retort and microwave-friendly lids with easy peel; Sticker-in-laminate essential for brand promotions; Bottoms Up Pouch, among the many we have consistently innovated over the years.
What sets us apart from our peers is our commitment to make our packaging consistently safe and sustainable by utilizing resource- and energy-efficient packaging materials and the latest in technology, ensuring consumer satisfaction. Food packaging, medical packaging and other crucial essential items are the need of the hour. We see this as an impetus to grow our manufacturing and R&D facility to support the increase in demand. We cater to our consumers, keeping in mind recyclability, biodegradability and sustainability in everything we do. Our packaging offers consumers convenience, food safety, food availability and food waste reduction, while keeping in mind the benefit of the planet and overall customer satisfaction.
What enables us to innovate for our consumers is our reach. Our pan-India presence and global network assists in reaching out to our consumers. We have state-of-the-art manufacturing facilities and an R&D center at Khopoli. We are also digitizing our operations, instilling improvements in our manufacturing processes and increasing efficiencies to achieve world-class operational performance. The new organizational architecture supports customer supply and service by forecasting demand, assessing capacity and line balancing to meet customer needs in the expected timeframe. At the manufacturing plants we focus on order receipts and logistics delivery to ensure on-time delivery, bringing in customer delight. We have an integrated process to drive DIFOT (Delivered in Full on Time) improvement, track preponements and drive optimisation. This is strictly monitored weekly enabling improvement and enhancement.
Huhtamaki's Blueloop is a collaborative platform for making flexible packaging circular. Together, we work with our customers and partners to develop the knowledge and solutions to accelerate the adoption and scaling of circular flexible packaging, shaping the future. We are doing our bit for the planet though our sustainable technology, protecting food till time-for-use, and hence adhering to people-centricity and consumer lifetime value.
We believe that the value of packaging is more than its impact on the planet and that we can make a difference in the food system value chain in several ways. We aim to minimize the negative impacts of our operations and products on the environment while maximizing the positive impacts on our stakeholders, consumers and society. We focus on our consumers and make every effort to bring incremental value to all.