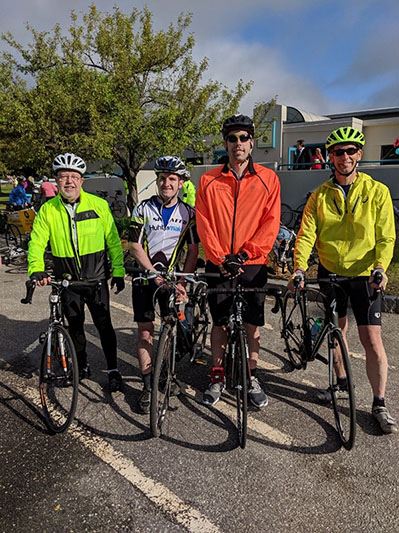 Huhtamaki - Waterville team of six cyclists rode in the 2019 Trek Across Maine, June 14-16, to benefit the American Lung Association. This three-day ride covers 188 miles.
The event attracted 1,251 cyclists and raised more than $1,250,000.
Devin Bell, Louis Chartier, Bob Hussey, Micah Maisamari, Brian Smith and Josh Turner represented Huhtamaki at the ride.
Many employees donated to the Trek with their United Way donations, while Huhtamaki contributed to help cover donation fees.
This specific ride gets national attention each year in major publications such as Bicycling magazine for a being a fun and well-organized ride that benefits from the sponsorship of a respected organization.