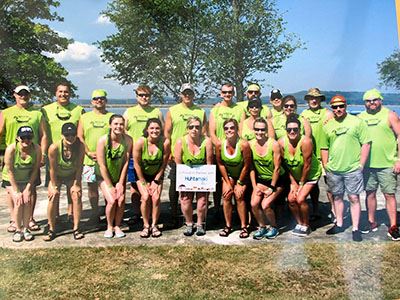 Each year, Marshall County (Ala.) Habitat for Humanity hosts Dragon Boat Races to raise money in support of their projects. This year's event took place on June 1.
Huhtamaki – Albertville employees joined 21 teams for the event and finished strong with a second-place final run of 1:12. The one-day festival raised more than $35,000.
Last year, the event provided funds for Habitat for Humanity to build a home for a local family. They were also able to provide yard clean-up for a member of the community. This is the only fundraiser for Habitat for Humanity for the year and its success is critical for the work done by Marshall County Habitat for Humanity.