Recent innovations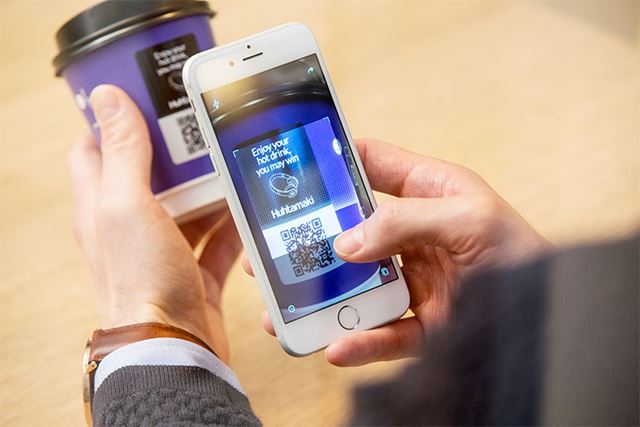 At Huhtamaki we want our customers to grow and work to succeed with them across different markets and conditions. To ensure this we're focused on being able to respond to the megatrends and changes that impact our customers.
Huhtamaki delivers innovative solutions that help address complex and challenging needs to grow the market and unlock value for our customers. Innovation in the materials used, quick turnaround times for product development and prototyping, tailored solutions for specific business needs and transforming the manufacturing processes are some of the ways in which we bring leading-edge products to the market to open up new opportunities.
Future Smart
100% renewable paper cups and containers
Huhtamaki Future SmartTM cups are the first 100% renewable paper cups made from plants in Europe. The 100% renewable plant based materials used in Future SmartTM products contain no carbon content older than 100 years as verified by the 14C carbon dating method. Future Smart paper cups are 100% GMO free and made of paperboard from sustainable PEFC certified renewable sources.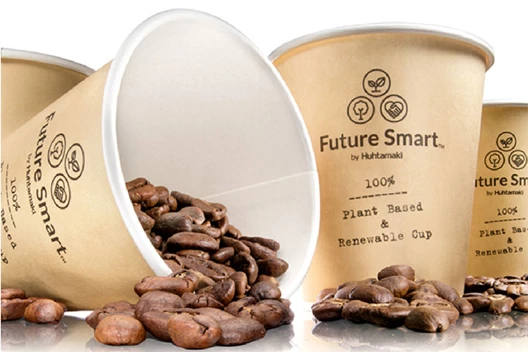 Adtone Cup
A cup with digital content
Huhtamaki AdtoneTM is our smartest cup yet. We made the cup interactive with a heat sensitive label and a Quick Response (QR) code that links it to digital content. The new Adtone cup gives consumers something they actually want, through something they use every day, delivering your message in a unique and memorable way.