Innovation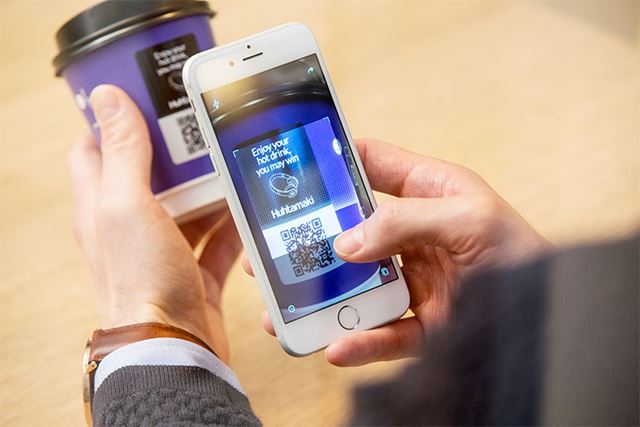 På Huhtamaki vill vi att våra kunder ska växa, och vi jobbar för att de ska lyckas på olika marknader och under olika förhållanden. För att säkerställa detta ser vi till att vi kan reagera på de megatrender och förändringar som påverkar våra kunder.
Huhtamaki levererar innovativa lösningar som hjälper till att hantera komplexa och utmanande behov. Innovativa material, korta ledtider för produkt- och prototyputveckling, skräddarsydda lösningar för specifika affärsbehov och förbättrade tillverkningsprocesser är några av de faktorer som gör att vi kan lansera ledande produkter på marknaden och skapa nya möjligheter.
Future Smart
100% förnybara pappersbägare och behållare
Huhtamaki Future SmartTM-bägarna är de första 100 procent förnybara pappersbägarna som tillverkas i Europa. Det helt förnybara växtbaserade materialet som används i Future SmartTM-produkterna har inget kolinnehåll som är äldre än 100 år, verifierat med kol 14-metoden. Future Smart-bägarna är 100 procent GMO-fria och tillverkas av kartong från hållbara PEFC-certifierade förnybara källor.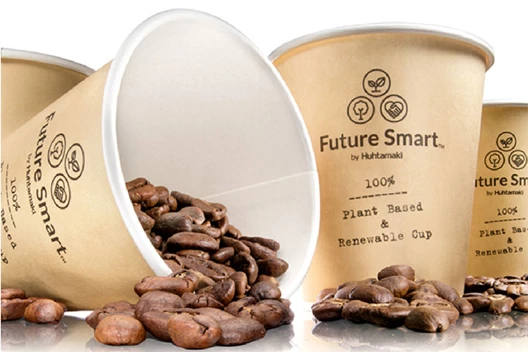 Adtone Cup
A cup with digital content
Huhtamaki AdtoneTM is our smartest cup yet. We made the cup interactive with a heat sensitive label and a Quick Response (QR) code that links it to digital content. The new Adtone cup gives consumers something they actually want, through something they use every day, delivering your message in a unique and memorable way.