Huhtamaki Fiber Packaging Czech Republic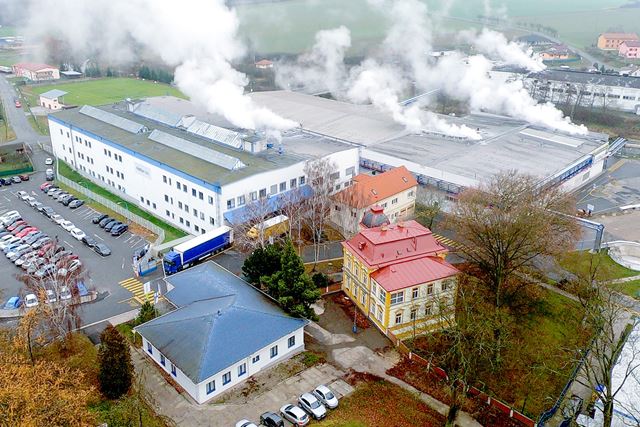 Huhtamaki Fiber Packaging in Přibyslavice, located near a small town of Okříšky, has a long history, dating all the way back to 1690. Through the centuries, the plant has undergone several transformations and today, it is a modern factory producing a wide range of molded fiber-based packaging, with the main focus on egg cartons, egg trays and egg family packs. We also offer a range of punnets for various types of fruits and vegetables.
Huhtamaki Czech Republic currently serves customers in 22 countries around the globe. The majority of our customers are egg-producers and berry-farmers in Central and Eastern Europe. Naturally, Huhtamaki Czech Republic holds and regularly updates all certificates necessary to produce packaging designed for direct food contact. We are always ready to help you find the right packaging solution for your eggs or berries. Our customer service and sales teams are here to help you with any questions or inquiries regarding our products and service.