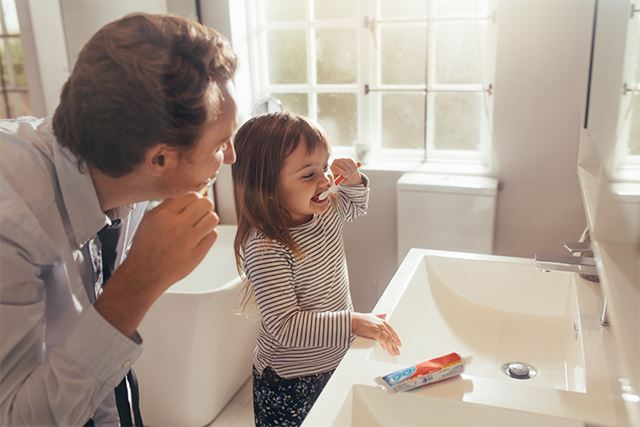 Toothpaste, hand cream, sun lotion, we hold it in our hands every day – open, squeeze, close and put it back on the bathroom shelf. Tube laminates come into play wherever design and purpose come together in packaging: they can be printed in a multitude of ways, offer numerous options for finishing and are extremely well suited for machine processing. We can provide you with innovative ideas and new solutions whether your product is in the field of oral or beauty care.
Tube laminates for beauty care
Eye-catching and beautiful packaging is important especially in the cosmetics sector, naturally paired with functionality. Using tube laminates from Huhtamaki makes this possible – we have an enormous range of styles ready to use and give every customer the freedom to decide which version is right for them. Huhtamaki offers high differentiation possibilities through various laminate effects. Depending on your requirements, white, transparent or silver base laminate is available in different thicknesses.
See our tube laminate solutions for beauty care
Tube laminates for oral care
In tube laminates for oral care, we are the world's leading manufacturer with a comprehensive portfolio. We constantly continue to optimize and improve our offering and processes, building on more than 30 years of experience.
Our customers have come to value the flexibility and experience we have and the commitment we show. Today, we serve our customers from five production facilities on three continents.
Our comprehensive support and advice is available to you from the idea through implementation to delivery, and we can be contacted about any concerns at any time. Our sales team has in-depth knowledge of the market and cooperates closely with the leading manufacturers of tube machines.
See our tube laminate solutions for oral care
Tube laminates for other products
In addition to our large portfolio in the field of oral hygiene and cosmetics, Huhtamaki tube laminates are also successfully used for other types of packaging in the food, non-food and pharmaceutical sectors. Our laminates add value to the consumer products, are always functional and answer the marketing needs.
See our tube laminate solutions for other products
Thanks to our experience, commitment and dedication in the R&D and technical support, we at Huhtamaki can offer you our unmatched experience and knowledge in the manufacture of tube laminates. We make sure we maintain close cooperation with leading tube machine manufacturers and make our customer service available to you around the clock.
Read more about recent developments in tube laminate sustainability