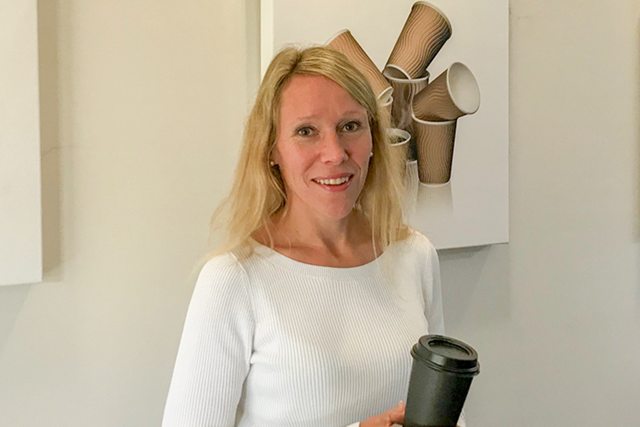 Aino Hästö's journey at Huhtamaki has taken her far beyond Sweden, Norway, and the company's headquarters in her native Finland. She started her career at Huhtamaki (then Leaf) in 1997 as a "candy girl", promoting sales and then moved to Polarcup to work with packaging. For the last 3.5 years, she has been responsible for sales and marketing in Australia and Southeast Asia as a Commercial Director in Sydney. From the start, she has always worked closely with manufacturing environments.
"Working in manufacturing environments has always motivated me and given me an understanding of the whole process, from raw material acquisition to manufacturing, delivery and quality control. It has given me an opportunity to see how all the components of production and sales must be linked for the company to succeed", Aino notes.
Aino is very grateful for the global opportunities Huhtamaki has offered her and feels that it is a great sign of trust that she has been sent abroad multiple times. She highlights that in addition to mutual trust, she and Huhtamaki also share common values and that, too, has been a vital factor in her Huhtamaki journey. She especially appreciates the company's transparency and consistency.
"Both Huhtamaki and I do what we promise, and it is important for me to see the big picture and goal of the whole company. Furthermore, at Huhtamäki you are not just a small piece in a big organization. Rather, you actually have a chance to make an impact."
Motivated by new perspectives and team successes
Aino Hästö has been fortunate to work within a broad global network during her career. This has required open-mindedness, which she sees as essential for anyone interested in an international career.
"At the same time, you have to remember what is important for you and for the company. You should remind yourself that you have to find the right ways of working to get results. I have often been described as persistent, which helps with challenges and solving client problems creatively. In the end, a lot of our time at work is about helping clients find new ways to succeed", Aino notes.
Although Huhtamaki's values, challenges and even many global clients are the same across markets, there are plenty of differences in working cultures, decision-making structures and the maturity of the markets. The food servicing market is going through huge changes, including growth in home deliveries. This requires new kinds of food and drink packaging. And for Huhtamaki, this means active product innovation.
"When going to a new environment, you always get new responsibilities and perspectives, which keeps your mind alive. For example, I have been working on an acquisition using my expertise in local markets and scanning potential companies for the past year. This, again, has introduced a completely different perspective into my work", Aino tells.
Aino feels lucky to have worked with so many talented people. Several top industry experts at Huhtamaki have given her valuable advice. Just as importantly, she cherishes her many long and rewarding client relationships, some of which have transformed into friendships. Ultimately, Aino's most memorable moments at Huhtamäki have involved people.
"The best memories are not necessarily big financial wins but are related to the growth of my team. The top highlights are when a team member succeeds, comes up with new ideas or ways to do business or demonstrates exceptional motivation. It is especially rewarding to give people a broader perspective", Aino concludes.