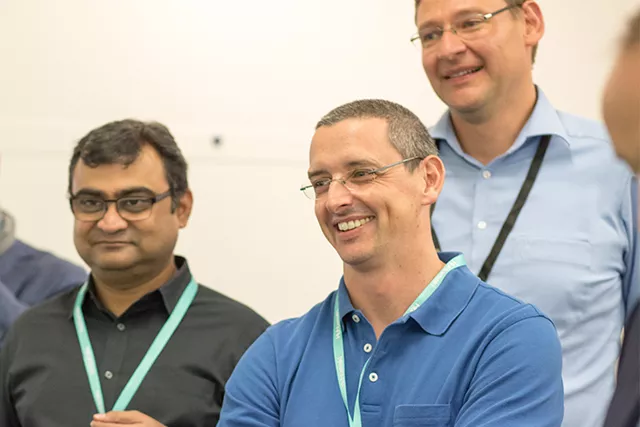 Employee engagement is crucial to Huhtamaki's continued success. One way of encouraging this is to better understand what our employees think of their careers and their working lives at the company. That's why, since 2013, we've conducted the Huhtamaki Employee Engagement Survey. Now the latest results are in and we're happy to report there are plenty of reasons to be proud.
How was the survey conducted?
This year, for the first time ever, the survey was done entirely online. While these days it might seem the obvious way forward, it's important to remember that most of Huhtamaki's employees work on the factory floor and don't have work-related computers or emails. Nonetheless, the response rate was an incredible 88% of the 16,743 employees who were invited to answer the 55-question survey.
"I was both proud and amazed at the response rate," says Senior Vice President for HR, Teija Sarajärvi. "Our teams had to be really organized. Having shop-floor employees do the survey online, during working hours, without interrupting the regular shift pattern was a real challenge. It required a lot of logistical work."
So, what did we learn?
The exceptional scores show there was an improvement across Huhtamaki in all segments. What's more, we even scored above the High Performing Norm (HPN). This is a measurement created by Korn Ferry, the organizational consulting firm that conducted our study. Needless to say, this is great news for the company, especially as we scored so well in so many areas.
Happily, the study shows our employees feel empowered and believe in the future of Huhtamaki. This is a crucial metric for us. It shows people feel they are being listened to and that their ideas count. Additionally, there's marked improvement in our attitude towards training and development, another key driver for engagement.
"I'm also happy to see we scored highly on safety. Our employees' well-being at work is paramount and we talk about it a lot," says Sarajärvi. "And, of course, quality and customer focus scoring so well is marvelous, too. This is central to our business success."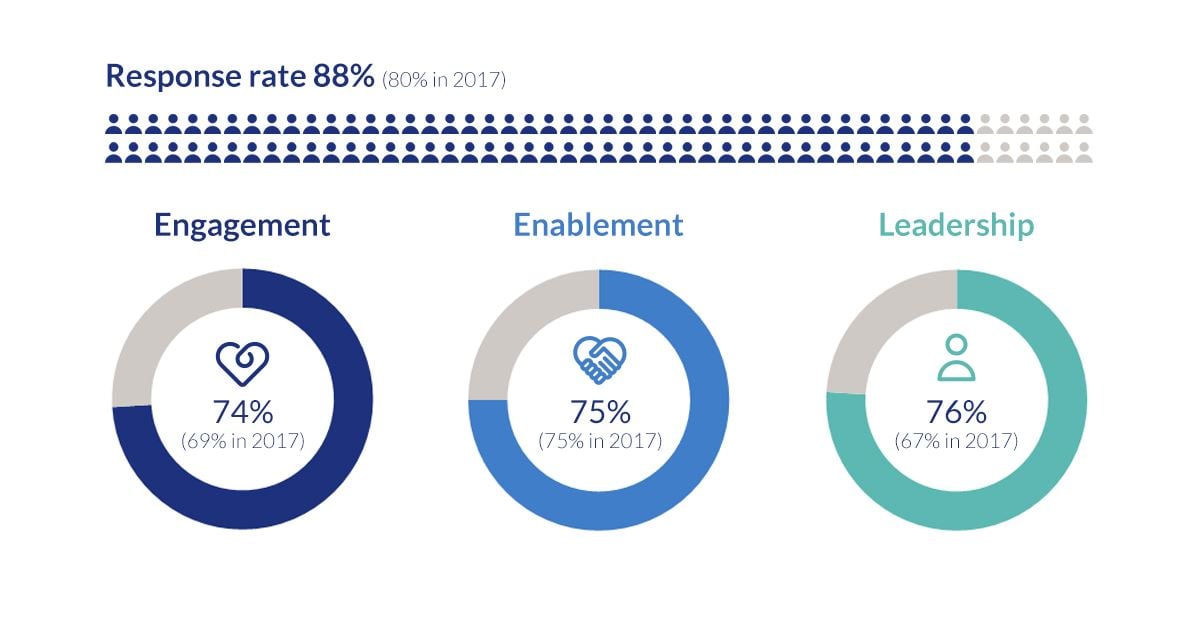 Putting the data to good use
Clearly, this is good news for our employees, our business and our customers. However, getting the results is just the start of an ongoing process. With such a huge amount of data at hand, it's important to make the best use of it, with individual teams looking at their own results and examining what they're doing well and where there are opportunities for improvement.
"Seeing so much green, which represents favorable responses, was wonderful," says Sarajärvi. "This is us having a dialogue with our employees in very structured way. Now we need to listen to the messages and put action plans in place."
With over 6,000 comments shared, there's certainly lots to look at. What's more, because the results have been so good, we're keen to study and better understand what we did right. This way, we can build on this success going forward. Thankfully, we've got Sarajärvi and her HR team, as well as the thousand or so managers worldwide, on hand to help. With them working together with our employees, we believe we'll be reaping the rewards of our most extensive survey yet for years to come.