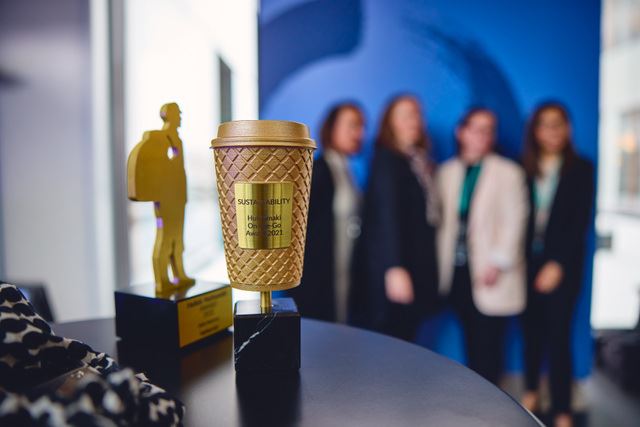 We are delighted to recognize our people and the difference they make on delivering our 2030 strategy for the fourth year running. Our Huhtamaki On-the-go awards are an annual, global recognition program Huhtamaki employees for six key areas of our 2030 strategy e.g Innovation and Sustainability.
"Our 2030 ambition is clear: we want to be the first choice in sustainable packaging solutions, driven by innovation and operational performance. We know we will only deliver on our 2030 Strategy with the help of our great people around the world. This year the winners and runner ups of our Huhtamaki Awards were responsible for proactively achieving amazing goals, from delivering business and operational improvements to organizing a cup recycling program that aims to recycle 0.5 billion cups by 2024!"
"So, it is important to recognize and reward excellence related to our strategic imperatives that Winners under each category act as role models for our culture and our values: care, dare and deliver", says Ingolf Thom, Executive Vice President, Human Resources and Safety.
In addition to the On-the-Go Awards, this year we again also handed out a discretionary Heikki Huhtamäki Award. This award is given to long-time contributor colleagues who are outstanding persons, capture our values, personifications of Huhtamaki and have trasformative mindset.