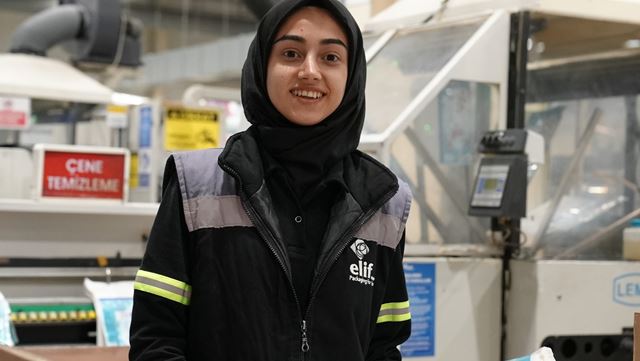 Our recently acquired flexible packaging business Elif has received high-profile recognition for its focus on diversity and inclusion. Elif's Equality & Inclusion program has been awarded by Proctor & Gamble and recognized globally by the UN Global Compact's Target Gender Equality program, which aims to set ambitious corporate targets to further women's role in business globally, in line with UN Sustainable Development Goal #5.
Globally at Huhtamaki, diversity and inclusion are included in our 2030 Strategy under Talent. Building a high-performance culture is possible only when everyone is included, and innovation is fueled by diversity. The International Women's Day on March 8 is marked in different ways in different cultures and countries around the world but at Huhtamaki it is a day when we recognize that we can only achieve success when we work together.
Huhtamaki EVP HR & Safety Ingolf Thom said: "I am impressed with our people's resolve in these challenging times. On International Women's Day, I want to call out our female colleagues and the role they play in creating sustainable Huhtamaki packaging solutions across the globe. Diverse teams are resilient teams, and diverse teams are winning teams."
"We wanted to specifically attract female colleagues to work on the shopfloor because we knew we were open for improvement in this regard", said HR Director Sinan Torum. "It was important for us to create a more diverse workforce throughout the organization, not just in the office environment. We continue to work with this vision."
Procter & Gamble
Elif has been participating in Procter & Gamble's Supplier Diversity Ambition Program since 2021, under which P&G follows closely their suppliers' progress under diversity, equality and inclusion. P&G Chief Purchasing Officer Ana Elena Marziano commented: "Elif stood out with their pioneering UN-backed equality & inclusion program that aims to create a working environment which promotes women, economic empowerment, flexibility, education and equality.
"We believe that Elif Packaging's E&I (equality and inclusion) program is a true role model for all of our partners on a global scale. After reviewing Elif's program and their mission and vision in this area, we concluded that we have great opportunities to learn and reapply from each other and understand how we can join forces in Turkey."
UN Global Compact
Elif participated in the "Target Gender Equality" program with UN Global Compact between March 2020 - March 2021. Target Gender Equality is an opportunity for companies participating in the United Nations Global Compact to deepen their implementation of the Women's Empowerment Principles and to strengthen their contribution to Goal 5 of the 2030 Agenda for Sustainable Development, supporting women's equal representation and leadership across the business at all levels.
Elif is one of the two companies selected to be highlighted by UN Global Compact CEO and Executive Director Sanda Ojiambo for their exemplary approach, actions and achievements under the program. A UN Global Compact representative said: "The UN Global Compact will feature two companies that have participated in the initiative and have great outcome stories to tell. We would love to share Elif's learnings and plans around women's leadership targets, specifically your focus on increasing the number of female engineers and interns, your workshops specifically with men, and the creation of breastfeeding rooms."