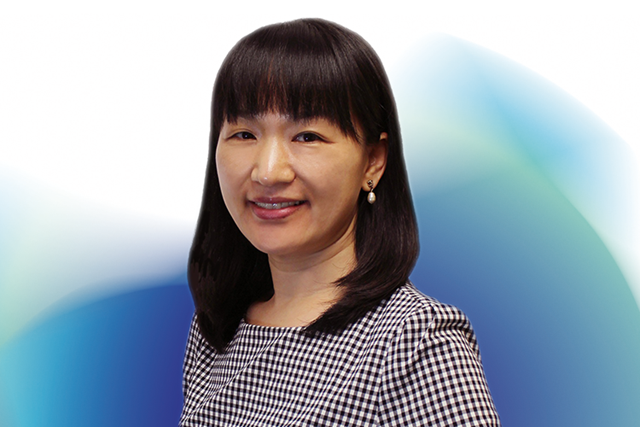 HR Director Cheryl Deng talks about recruiting and career opportunities at Huhtamaki China.
1. Cheryl, what is your role in human resources and recruiting?
Currently I'm responsible for the human resources in Asia and Oceania in our Foodservice EAO business segment. I am also directly involved in the recruitment of key positions in this region.
I joined Huhtamaki in Hong Kong, China at the end of October 2016. Prior to that, I worked in several other global companies in chemical and energy industries, with different regional HR roles.
2. What are the current needs for employees at your area? What kind of people are you looking for?
Overall, we look for candidates who can bring in new ideas and do things in new ways. It is also important to be able to work under pressure and multitask to handle the velocity and complexity in this region. We want to increase diversity and to make sure people from different functions and with different backgrounds collaborate well.
With the fast-growing business in the region, we are looking for talents for commercial as well as operational roles. In commercial roles, our future top talents for example in key account management can turn macrolevel marketing knowledge into business, can build long-term partnership with customers, and continuously look to identify new needs and business opportunities.
In the operational roles, we look for people who have the right background, can think broadly and strive to create synergies across site.
Of course, with the revolution of digitalization, we need talents who can think globally & "digitally" in all areas.
3. Why do you think that we are a good employer in China and in the region?
We are in a stage of strong growth, and have a lot of exciting projects ongoing and in the air. This challenges us and at the same time it allows people to contribute and really make a difference. We are growing so fast that opportunities are almost unlimited.
4. What is the best way to approach Huhtamaki at your area when looking for work?
The careers section on our website is a good place to start. You can also find us on LinkedIn. I really would like to encourage you to think about where you see your experience would best be used in Huhtamaki and what you could bring to support our growth. You can approach us through whichever channel you find the best: website, phone or e-mail.