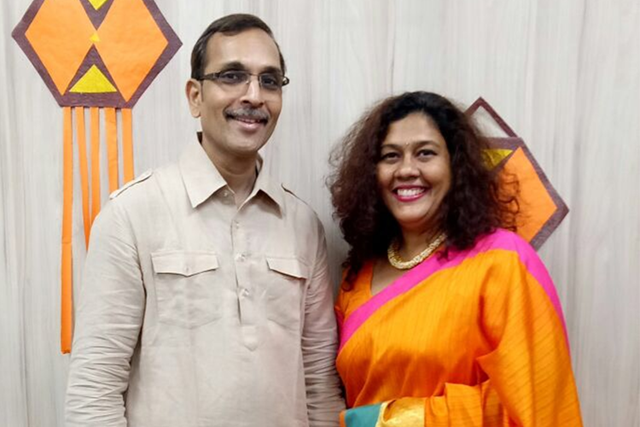 Mamshell Meyne and Pravin Desai discuss recruitment and career opportunities at Huhtamaki in India
What kind of roles you represent in HR and recruiting? How is your own history with Huhtamaki?
Pravin has the overall responsibility for recruitment. All our sites in India have a local HR Executive who also takes care of recruitment for junior positions. At the Indian headquarters, Thane, we are responsible for recruitment to positions in the grades of manager and above.
Mamshell is responsible for the Employee Engagement function and her team defines employment practises, guidelines and processes, people wellness, recognition, connect and communication programs.
We both have been working at the Huhtamaki Flexible Packaging business segment in India for more than 10 years.
What are the current needs for employees in India? What kind of people you are looking for?
We have positions primarily in operations and technical areas at our plants. We also have an intake of fresh GETs, MBA's from colleges every year to fill in the future requirements and talent pipeline.
In your opinion, what makes Huhtamaki a good employer in India and in the region?
Huhtamäki PPL is known for being the best packaging solutions company in India. We are known for our values, culture and heritage. We are known as a caring organization for our people. We are also recognized for innovative products and new product development.
What does the future of the company look like regarding people and recruiting?
Finding and employing good quality people is one of our biggest challenges. Competition does not have the best talent in packaging; hence often we go beyond the competition for recruiting. Succession, career planning and creating a merit based culture helps us to attract talent.
What is the best way to approach Huhtamaki at your area when looking for work?
Please always start by thinking what you can bring to the company, what kind of value you can add. The you can reach us through
Recruitment consultants
Huhtamaki website
Campus recruitment
Job Fairs
Referrals from former employees and our campus ambassadors