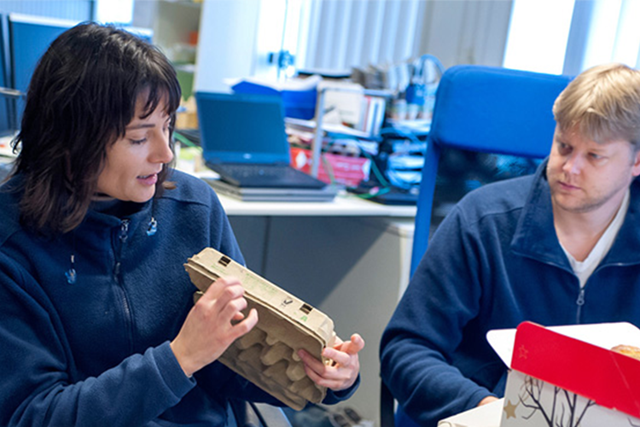 "We at Huhtamaki have a common ambition to be the preferred global food packaging brand. To achieve this, we need to have an aligned way to lead people, business and ourselves", says CEO Jukka Moisio.
"Our strategy is a growth strategy. It is in our DNA to develop and grow. The founder of the company, Heikki Huhtamäki, was not a modest man when naming the company. He named it "Huhtamäki Factories", even though there was only one factory at the time. It shows that he had ambition and wanted to grow the business from the start."
Can do -attitude
Today we continue with the same forward-looking and positive attitude than our founder. Our success is largely based on our "can do" attitude. Defining a clear direction and communicating it consistently is important. Leaders benefit from being predictable and transparent in taking their teams forward and building our business. Consistency improves the quality of our work and products.
It is very important that the management is consistent. We have to ensure that the needs of employees, customers, suppliers, shareholders and the society are met. We want to treat everybody fairly and equally.
Our leadership competencies
We value leaders that are ready to build our business, drive for results, are good at planning and organizing; leaders that inspire and motivate, leaders that collaborate as well as act with integrity. We develop our current leaders as well as strive to recruit the right kind of future leaders according to these competencies.
Six competence areas for Huhtamaki leadership were recognized through a thorough process. During 2016, we asked our people around the world what good leadership means for them. We had interviews and workshops where we discussed what kind of leadership helps to create an environment where we get inspired, stay engaged and achieve good results.
To get more concrete, we identified what kinds of behaviors express such leadership in everyday work. Based on this work and background research, the Huhtamaki leadership competence model was formed.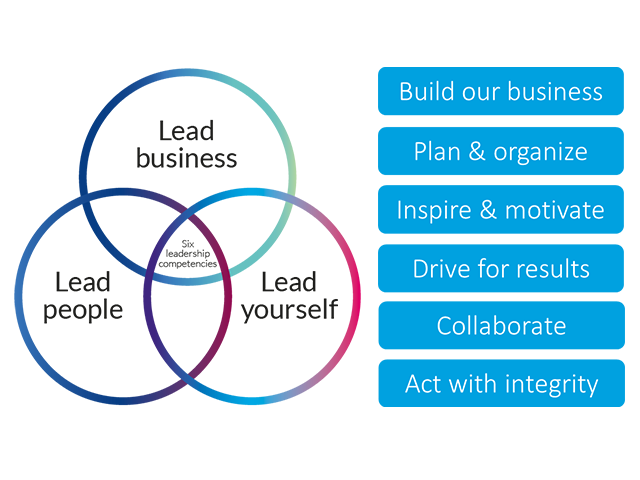 Lead business, lead people and lead yourself
Our leaders need to have the skills, ability and drive to build our business. When leading people and teams, competencies around planning and organizing, inspiring and motivating as well as driving for results are needed. Collaboration and acting with integrity are important for all of us at Huhtamaki. Whether in a leadership role or not, it is important for everyone to lead oneself – take care of one's own skills, energy level and development.
Competence means having the skill and ability to use it in practice. Our six leadership competencies apply not only to leaders but to all of us at Huhtamaki. Which competencies and behaviors are needed the most in one's job depends on the role and the tasks.