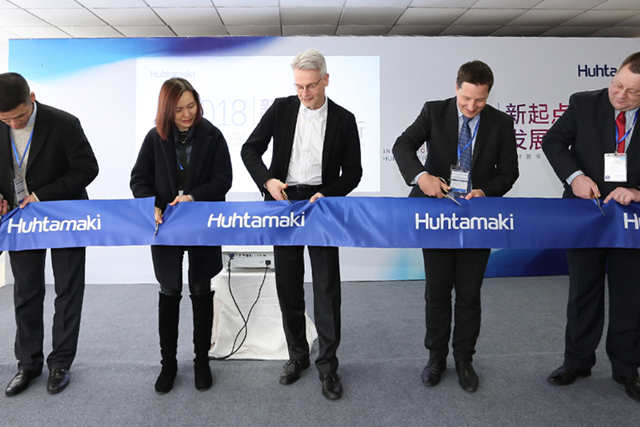 An opening ceremony of our revamped manufacturing facility in Guangzhou, China was held on March 8, 2018. Together with over 50 customers and suppliers, we celebrated the fruition of a journey Huhtamaki embarked on in mid-2016 to modernize our South China plant into a world class foodservice plant. The transformation entails adding 15,000 m2 of floor space, doubling the number of onsite machinery and implementing advanced process automation.
Huhtamaki's management team including Jukka Moisio, CEO and Eric Le Lay, Executive Vice President of Foodservice Europe-Asia-Oceania joined the event and discussed Huhtamaki Foodservice's future. This project demonstrates Huhtamaki's commitment and strategic investments to materialize a long-term vision to support our customers' growth in the North Asia market and beyond.
The celebration continued to the following day with a food packaging summit covering exciting trends in raw material market and consumer behaviors, as well as a discussion on safety and sustainability in the food packaging industry.