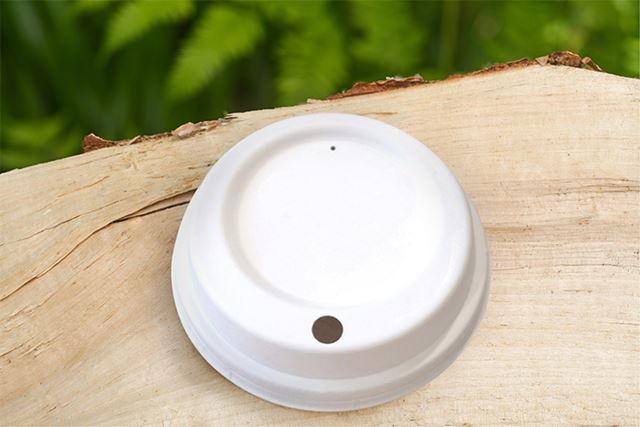 Huhtamaki introduces Future Smart Duo fiber lid, a sustainable and new way to enjoy hot and cold beverages.
Huhtamaki is a pioneer in the use of sustainable materials for food packaging products. There is an increased need across the world to reduce the impact on our environment and to develop more sustainable packaging solutions.
"The Future Smart Duo lids are an excellent alternative to plastic lids. They are made from a mixture of bagasse and wood fibers, which are fully renewable resources and offer a sustainable choice for people to enjoy both hot and cold beverages," says Neil Whittall, Specialty Coffee Category Director from Huhtamaki Foodservice Europe-Asia-Oceania business segment.
The lids have a highly functional design for convenient drinking with or without a straw. Huhtamaki will offer three variants of the Future Smart Duo lids; in 63mm, 80mm and 90mm diameter.
"Our portfolio of fiber lids will include a collection of products that we manufacture in our own units in Europe as well as those that we source from trusted manufacturers in Asia. We continue to work on product development and while we prepare to bring more fiber lids to the market, we are delighted to introduce the first products in our portfolio," Neil Whittall from Huhtamaki continues.
Future Smart Duo lids are made from an optimal mixture of wood and bagasse fibers. Bagasse is a sugar production by-product. Because it is a by-product, excess bagasse is frequently discarded. However, these fibers are reclaimed and used to make sustainable packaging products which are excellent alternatives for traditional plastic packaging products. Sugarcane is classified as one of the world's most rapidly renewable resources.
Bagasse fibers are by nature compostable. The Future Smart Duo lids are in the process of being certified compostable for industrial and/or home composting.