We have published our 2020 Annual Report. Get to know the highlights of our year below or read the full report.
At Huhtamaki, we believe in protecting food, people and the planet. We renewed our holistic long-term strategy, taking a daring enterprise-wide perspective and setting an ambitious agenda of growth, competitiveness and sustainability for 2030. We will learn from 2020 and continue building our legacy to deliver a better world for the generations to come.
Delivering a solid performance despite the impact of the pandemic
As with many others, our business has been affected by the COVID-19 crisis. Despite the impact of the pandemic, we delivered a solid performance and maintained a strong balance sheet at the end of 2020.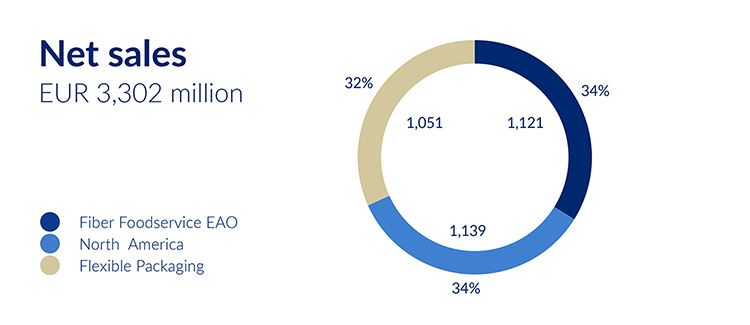 Our Fiber Foodservice EAO business has 34 manufacturing units across 28 countries. Our market position is strong, and we are the #1 globally operating fiber foodservice company in the world.
Our North America business has 18 manufacturing units in 2 countries – the United States and Mexico. Our brand building and strong retail expertise make us well positioned for future growth.
Our Flexible Packaging business has 29 manufacturing units in 16 countries. Our strong customer relationships and wide manufacturing footprint give us an advantage globally.
Food
With increased concern for the future of the planet, packaging plays an instrumental role in reducing food waste, which remains by far the biggest environmental impact of food systems on climate change. 25 percent of global greenhouse gas emissions come from food systems and one-third of food produced is lost or wasted.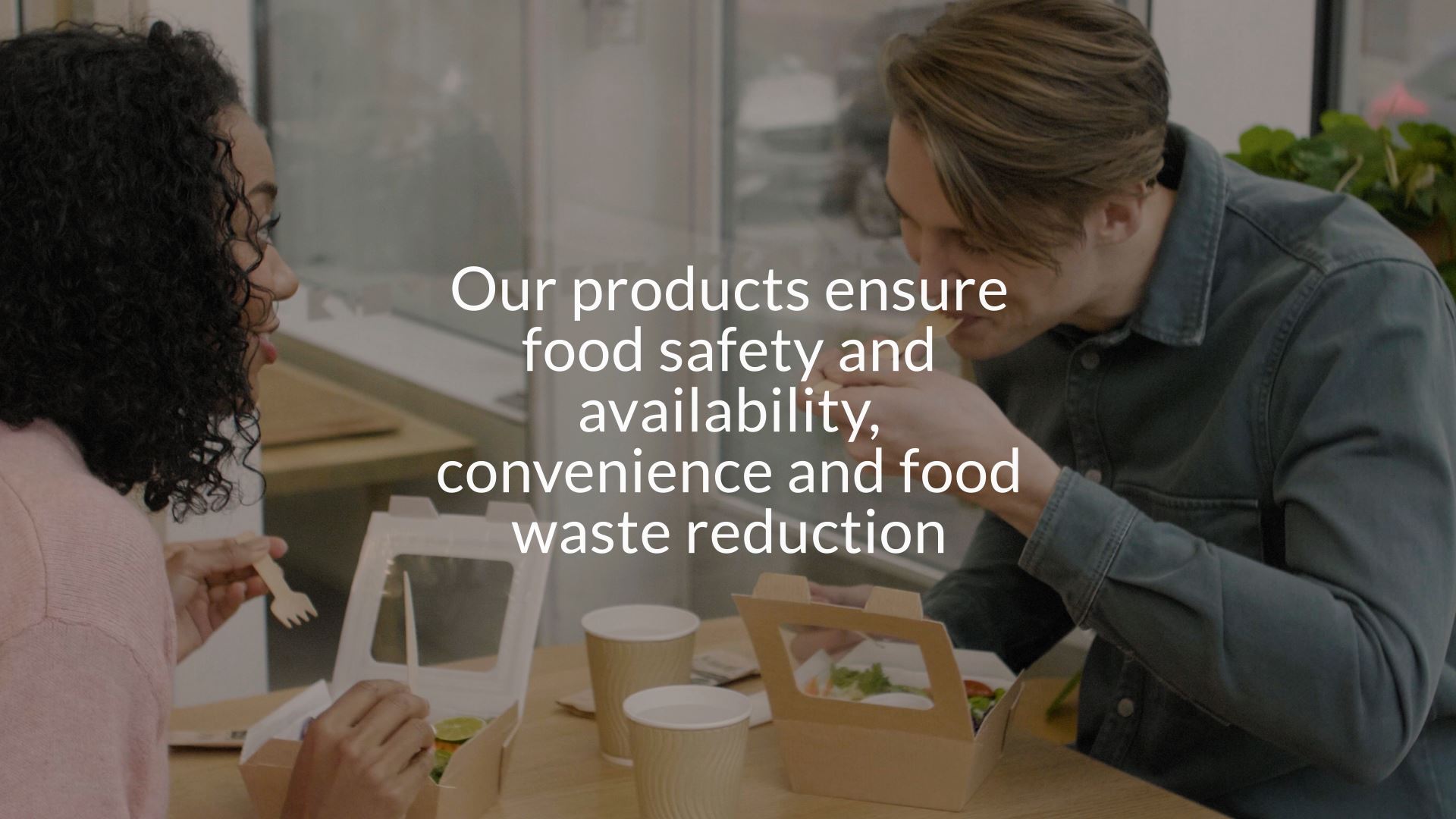 Our customers need our sustainable packaging solutions more than ever before. We touch the daily lives of people everywhere through our customers, from quick service restaurants and fast-moving consumer goods companies to retail channels.
Our business model is to convert raw materials into safe, convenient and fit-for-purpose food packaging for consumers, thereby supporting food availability and at the same time reducing food waste. This is where well-designed packaging can help, by preserving food for longer, preventing food waste and improving food safety.
People
Shared ethical principles and company guidelines mean nothing if they merely appear on a website and employees do not understand how to apply them in practice. This is where corporate culture becomes the cornerstone of operations. When this culture is deeply rooted in doing what is right, you do not cut corners and become involved in activities that could potentially endanger your employees, your customers or your reputation.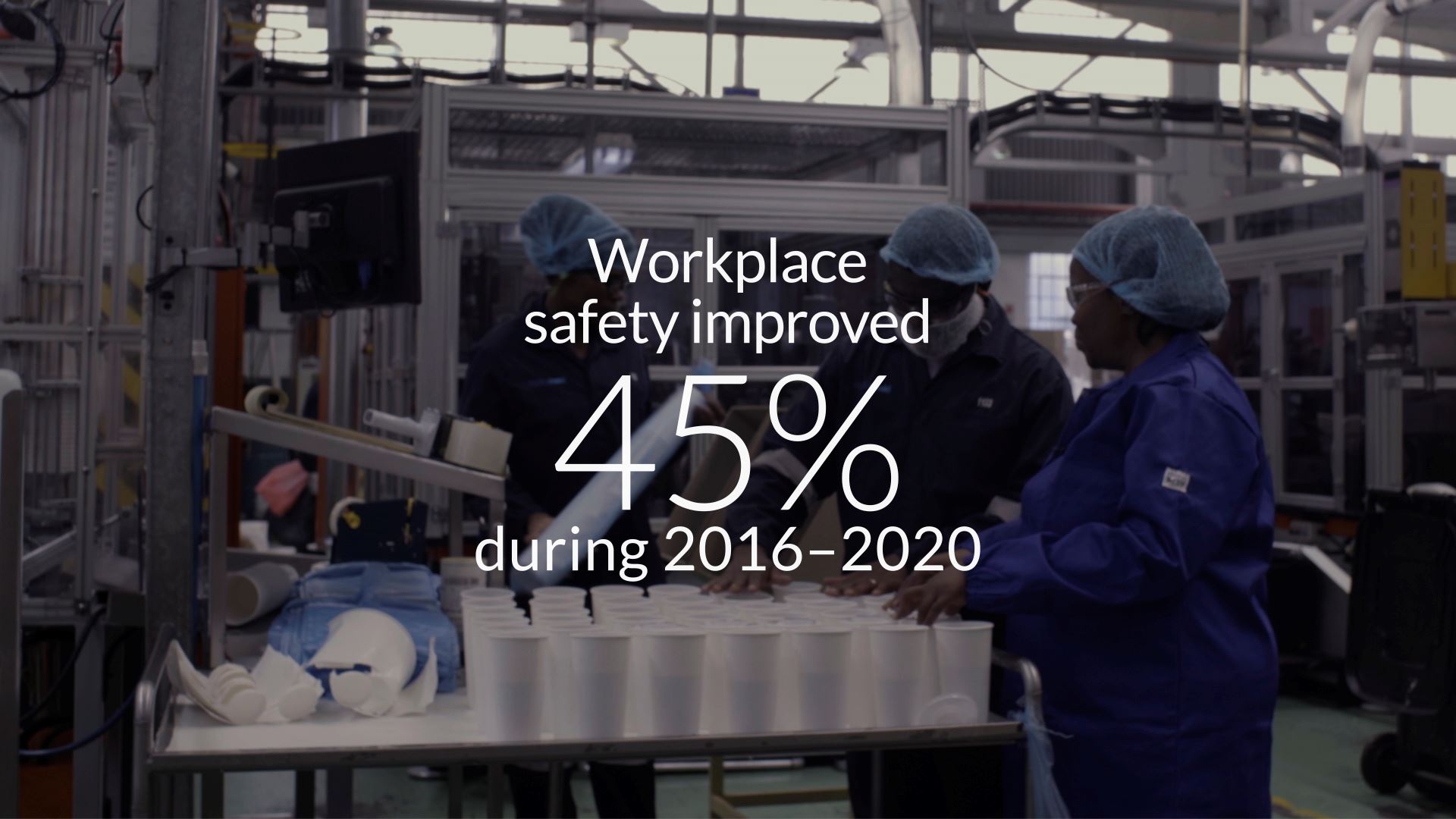 We must provide our people with a safe working environment. With the majority of Huhtamaki's approximately 19,000 employees working in manufacturing, we continue to ensure we can keep all our people across our 81 facilities in 35 operating countries safe. This means continuously focusing on safety until we become a truly accident-free workplace.
Planet
We are focused on achieving carbon neutral production and designing all our products to be recyclable, compostable or reusable by 2030. To help us stay true to our ambitions, we have developed a global sustainability dashboard with key performance indicators.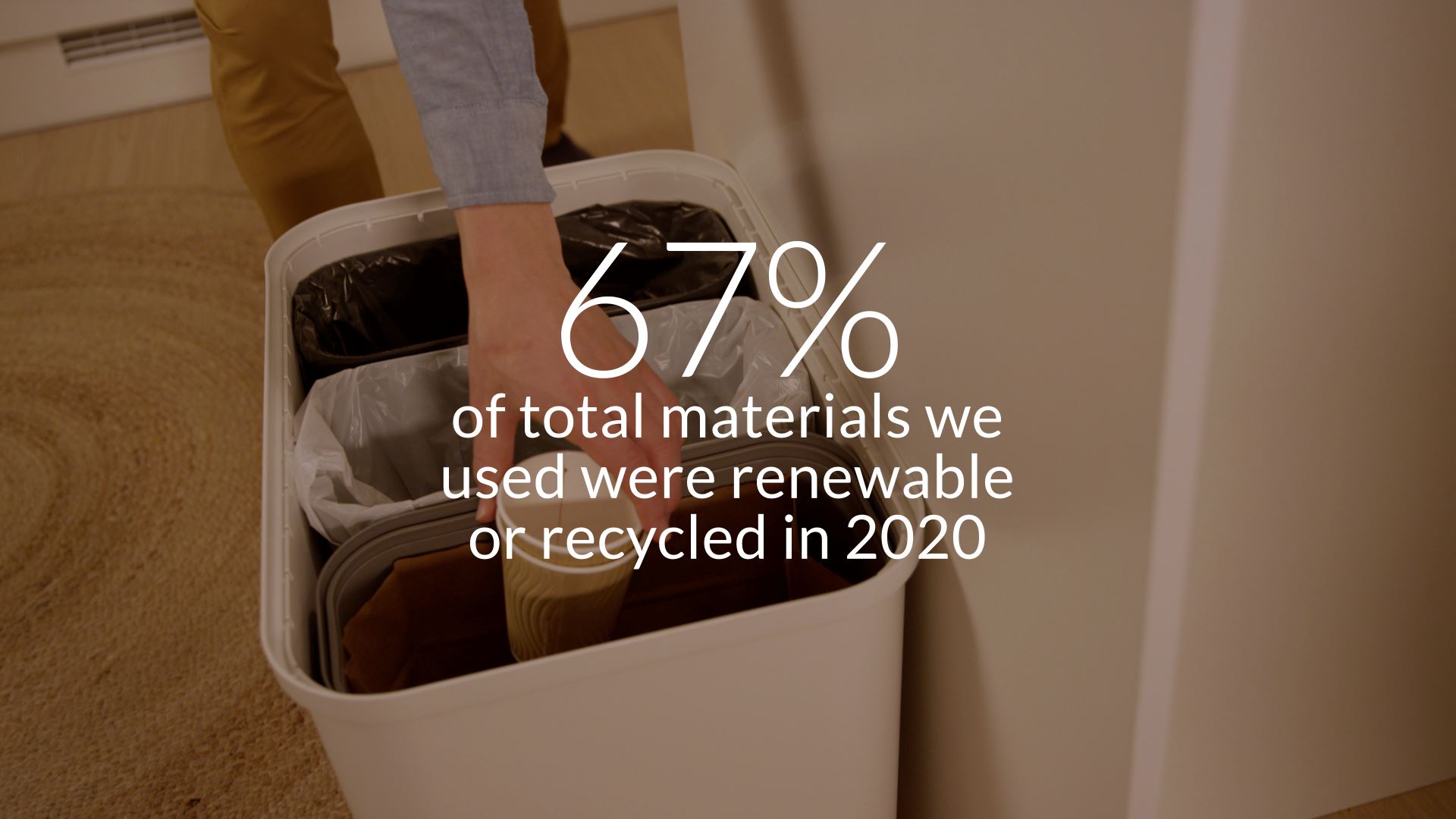 We strive to design our products for circularity and to develop low-carbon and plastic substitution solutions. In 2020, 67.3 percent of all materials we used were renewable or recycled. Most of the renewable materials were wood fiber-based materials, either virgin fibers or recycled paper. The most used recycled raw material was post-consumer recycled paper. We aim for 100 percent of fiber we use to come from recycled or certified sources and for 80 percent of all materials to be renewable or recycled.
We embed sustainability in everything we do and are committed to making packaging more circular. We protect food, people and the planet.