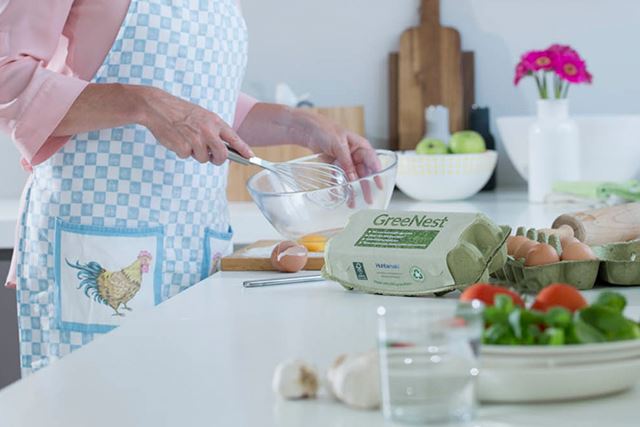 Friday October 12 is the World Egg Day
Eggs are near and dear to us since they are such an elementary part of our diet. Every culture has its own recipes for egg dishes; omelettes, frittatas, tortillas, foo yang, pancakes, crepes, blinis, mayonnaise, noodles... Or who wouldn't have experienced just the classic boiled egg. Eggs are served everywhere in the world, following the local flavour and form.
Eggs are also an affordable source of high-quality protein at an affordable price. As vegetable-based diets grow their popularity in the Western world, people are looking for alternative sources of protein and eggs are an attractive unprocessed protein alternative to meat.
Helping eggs reach our kitchens
We at Huhtamaki have long served egg producers and retailers by offering sturdy, fiber based egg packaging to protect and help in the transport and handling of eggs. Avoiding the breakage of eggs through the chain helps minimize food loss and using recycled - and recyclable - material to pack eggs means natural packaging for natural food.
"All industry experts agree that the global role of eggs as one of the most healthy and affordable sources of protein is to grow significantly in the next decade," says Sergey Chaplin, Marketing Manager - Fiber Packaging. "Egg is a fragile product which deserves proper packaging. Growing consumer concerns about packaging waste even in the developing markets will facilitate conversion to eco-friendly solutions, and as a fiber business we are perfectly positioned to suit the growing category needs in reliable, safe and eco-friendly egg packaging. Come and celebrate World Egg Day with us!"

World Egg Day is celebrated every year on the second Friday in October and was first celebrated in 1996.
Join the crowd in social media with #WorldEggDay and follow
Facebook: www.Facebook.com/WEggDay
Twitter: www.Twitter.com/World_Egg_Day