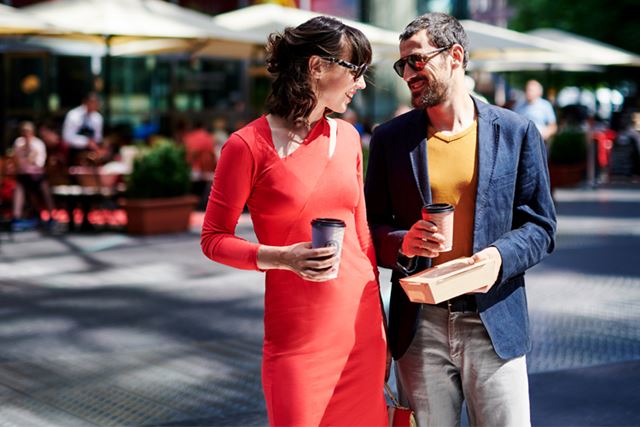 Huhtamaki Great to Go packaging is designed to help create great food and drink experiences for people. Smooth to operate, loyal to brand, sturdy, smart and sustainable.
Good food offers a lot – satisfaction to our hearts and minds, wonderful conversations, happy times and memorable moments. We understand the vital part packaging plays in the foodservice business.
With the launch of our new Great to Go range, we bring to the European market a common product offering that encapsulates the best of what Huhtamaki has to offer. The range builds on our long-term market presence, first hand customer insight and our manufacturing capabilities, making this a unique selection.
Growing urbanization and changing lifestyles have increased consumer expectations, driving the demand for more sophisticated options for enjoying food and drink. From pop-up restaurants, street trucks and quick service restaurants to home delivery and specialty coffee shops the food service landscape is continuously evolving along with changing customer needs.
All the products in the Great to Go range have been carefully chosen to present a variety of food packaging solutions for distributors and cash & carry operators who stock and sell food packaging products. The wide variety and assortment of products are suitable for on-site, drive-thru, catering and takeout services.
Take a look and read through the catalogue presenting our Great to Go offering.