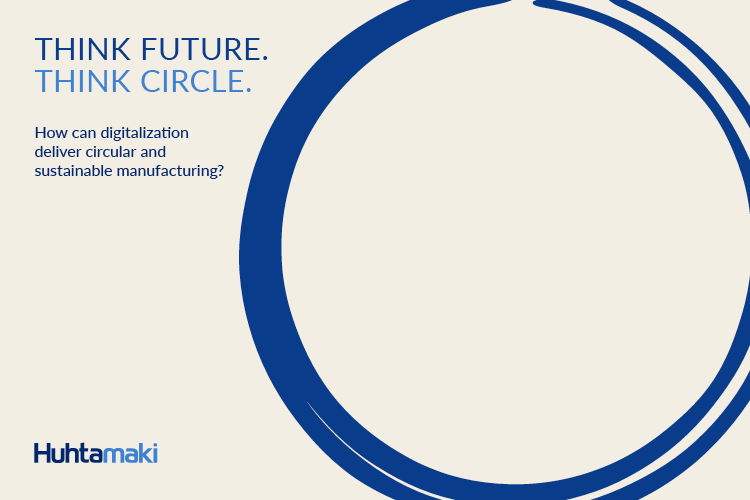 Join our multi-perspective conversation on the importance of digitalization to the next generation of manufacturing and its competitiveness.
Thursday 15 April 2021 at 15:00 (CET)
Think Circle is a forum designed to enable a lively and open discussion of the issues, challenges and opportunities around sustainability and circularity.
We are continuing our open dialogue with leaders in academia, business, NGOs and institutions with a focus on the use of digitalization in manufacturing and its operations, data collection and analysis to deliver more sustainable operations.
This virtual roundtable will be moderated by former Chair of American Chamber of
Commerce in Finland, Kristiina Helenius.
The Think Circle panelists in this event:
Tobias Eriksson, Head of Efeso Nordics, and of the Forest and Packaging Industry Team
Tim Marsden, IT Director - Supply Chain, Coca-Cola European Partners
Antti Valtokari, EVP, IT and Process Performance, Huhtamaki
Martine van Veelen, Director, EIT Food West, European Institute of Innovation & Technology
Joe Young, Senior Research Engineer, The Manufacturing Technology Centre
The deadline for registration is Wednesday, April 14, 2021. We will send you the link for the virtual roundtable on the event day.
Think Circle is an initiative launched by Huhtamaki on its 100th anniversary. We believe in protecting food, people and the planet, and making a positive contribution through everything we do. Think Future. Think Circle. ©