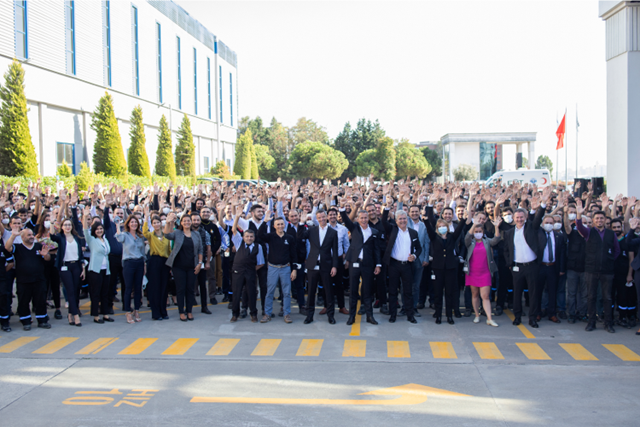 The global flexible packaging market is estimated to grow at a compound annual growth rate of 6.1% until 2030. Our recent acquisition of Elif, a major supplier of sustainable flexible packaging, helps us to serve customers better with a broader portfolio and to capture growth opportunities.
"Elif is an excellent fit for Huhtamaki as we expand our flexible packaging product range, creating cross-selling opportunities across customers and geographies. With the addition of Elif's state-of-the-art operations in Turkey and Egypt, our combined product portfolio and different technologies, we offer a full range of flexible packaging allowing us to serve our customers even better," says Marco Hilty, President, Flexible Packaging at Huhtamaki.
Sustainability is a part of Elif's DNA. Centering its business model around 'Sustainable Packaging for Life', Elif enables customers to reach their sustainability goals by providing continuous innovation and high-quality standards. More than 90% of the company's current portfolio is recyclable and Elif's goal is to develop packaging that is 100 percent recyclable, reuseable or compostable by 2025. Elif is a trusted partner, supplying solutions for global brand owners, which range from consumer packaging for food and beverage, to personal care, home care, pet care, industrial and retail markets.
"We are very pleased to welcome Elif and its 1,500 employees to the Huhtamaki family, and we are convinced that the acquisition of Elif will help strengthen Huhtamaki's position as a leading sustainable packaging solutions provider and drive profitable growth, in line with our 2030 strategy," concludes Marco Hilty.
Find out more about here Elif
From more information on our Flexibles packaging portfolio, please contact sergey.chaplin@huhtamaki.com