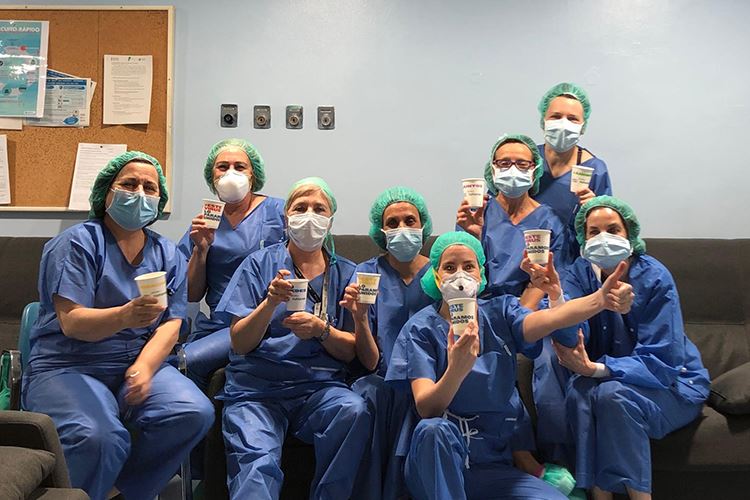 There are times in history when sudden events—from natural disasters and economic collapse to wars and famines—lead to paradigm shifts that would have been difficult to fathom beforehand. The COVID-19 crisis is the latest trigger.
It feels nearly disrespectful to want to focus on some of the positives during the biggest public health emergency of this generation. Human beings, however, are hardwired to look for the good, to expect things to get better, to hope for the best.
Despite the physical, mental and emotional toll that fighting the virus is taking on all of us, the outpouring of solidarity sparked by this shared challenge has been nothing but phenomenal. Across industries and sectors, from communities to individuals, people have been joining forces to provide tangible support and combat the COVID-19 pandemic.
Huhtamaki is no exception. We have joined forces with the Finnish Red Cross, so together we make a difference where it is most needed, globally. Our employees across the world have pitched in to help, donating products to first responders and health care systems locally. We are even producing a protective face shield, over 30 million of which will be going to national health care systems. We are trying to make a difference both globally and locally, where it matters most.
We know that together we can build a powerful collective response and care for the most vulnerable in our communities under the most challenging of circumstances. If there is anything this outbreak has emphasized, it is that we are all connected despite differences and despite distances. We are all interconnecting links. We are one circle.
This pandemic will eventually pass. When it does, we should not forget the lessons it has taught us. Firstly, that we need to be brave enough to step into the vacuum of a crisis. Next, that we all have the ability to reshape the limits of what is possible. Lastly and perhaps most importantly, that virus or no virus, we at Huhtamaki will continue to focus on our commitment to protect people, protect food, protect the planet.