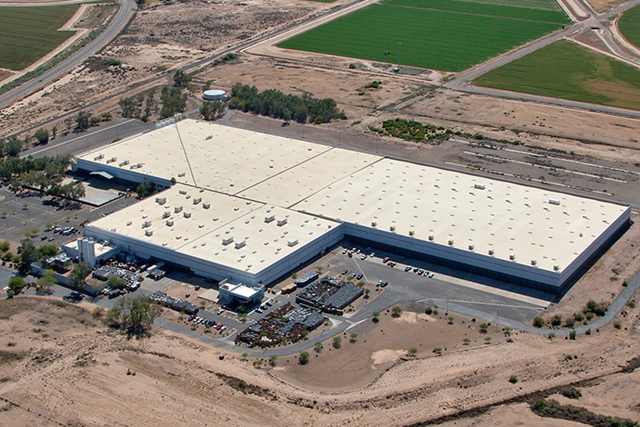 Construction of North America's newest facility in Goodyear, Arizona has been completed as planned.
The Goodyear facility produces cold cups, folding carton trays, folding carton school lunch
trays, two sizes of pressed plates and folding carton boxes for foodservice customers. The
750,000-square-foot facility began functioning as a distribution center in May 2017,
immediately improving North America's delivery capability in the southwest region of the United States.
The start was covered with a core team of employees, more will be hired as demand
and equipment installs increase. Those employees are also taking action on work
safety by forming a local Safety Committee and identifying monthly training topics to address any potentially unsafe situations.
This project represents further investment in our strategy to serve the North America's
foodservice packaging and retail tableware markets with our core products.
"We have a great relationship with the City of Goodyear and they have supported
our improvements to this site and startup activities," Rich Mills, Senior Director and
leader of the Goodyear project, said. "The onboarding and training of the operating group
continues and the new associates coming into the business are engaged and working diligently as we bring the facility on line. Everyone is building a culture focused on safety and Continuous Improvement. The assistance and support we are receiving from all areas of the business has been outstanding."