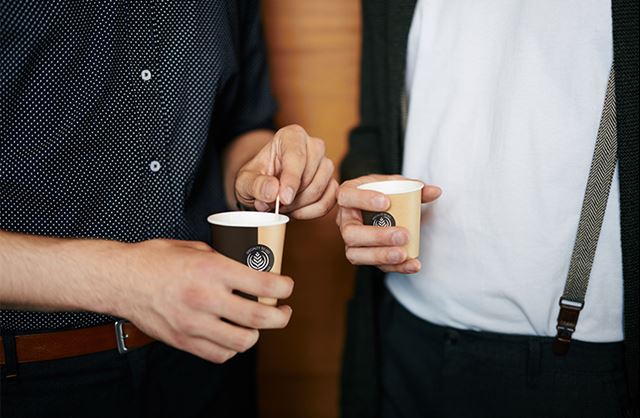 Many consumer packaging solutions are shifting to paper because it is highly functional and comes from renewable resources. Huhtamaki Compacto vending cups are a new range of paper cups designed and optimized for vending machines. They are made with paper from 100% PEFC certified sustainably managed forests and have been designed with vending machine operators in mind.
With the launch of this new range, Huhtamaki invites all vending operators to study and evaluate the benefits of paper vending cups. Compacto Vending cups are recyclable, made with fiber from sustainably managed forests. They offer vending machine operators a fully optimized product specially designed for their machines.
More cups per pallet for optimized efficiency
Compacto cups also offer another benefit; we have designed Compacto paper cups and optimized their manufacturing to ensure more cups fit on a pallet and in a single sleeve than before. This helps reduce the number of times cups need to be restocked; reducing the time spent on restocking; which with fewer trips also reduces travel time and associated carbon emissions. In short, it leads to an overall improvement in efficiency of operations.
The cups are recyclable in facilities where the fiber from the paperboard can be separated easily and reused up to 7 times for a wide variety of purposes. By switching to Compacto paper cups, operators will be able to reduce the use of plastic cups and simultaneously increase the efficiency of their own operations.
We welcome you to check with your local Huhtamaki representative which of the Compacto paper cups suits your needs. Huhtamaki is a leading provider of environmentally optimal packaging across the world. We will initially have the Compacto paper cups available in major markets across Europe including France, Spain, Poland, DACH and Benelux region.
Read more about our approach to fiber sourcing and sustainable forestry