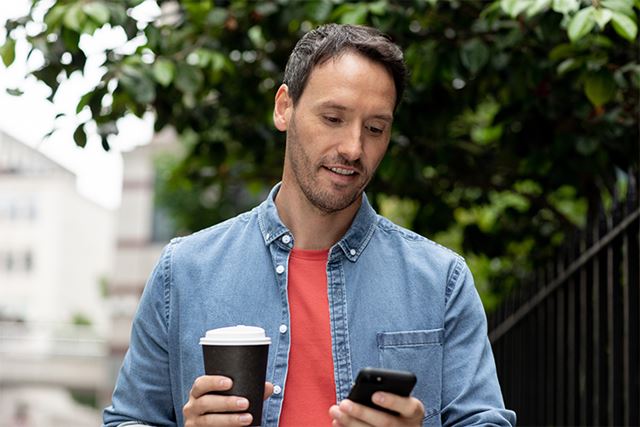 Huhtamaki has developed product sustainability and recycling already for a long time. When the public discussion about recycling started to increase significantly in the UK two or three years ago, the Huhtamaki Gosport team quickly recognized a challenge: the overall benefits of the paper cup, including its recyclability, were not clear to the public.
"We needed to amplify our engagement with different stakeholders: consumers, customers, non-governmental organizations (NGOs), municipalities and government offices – and our own people," says Becci Eplett, Marketing Manager for Huhtamaki UK.
At around the same time the foodservice industry recognized that recycling is a non-competitive topic.
"In 2016, over 40 companies from the whole supply chain (raw materials through to paper recyclers and everything in-between (cup manufacturers, distributors, retailers, waste contracts and brands)) in our industry came together to form the Paper Cup Recovery and Recycling Group (PCRRG). That showed the strong commitment of the companies to co-develop recycling solutions in the UK," says Neil Whittall, Global Category Director, Specialty Coffee, Huhtamaki.
In addition to PCRRG, the Gosport team is actively working with the Paper Cup Alliance (PCA), the Food Service Packaging Association (FPA) and Incpen.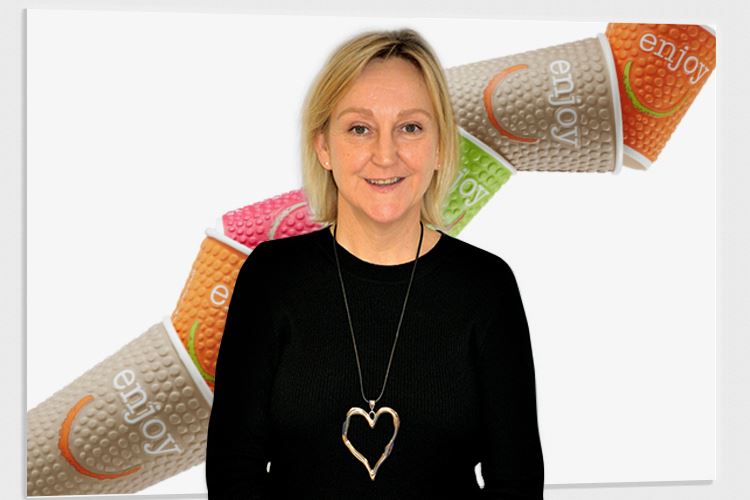 Recycling requires change in consumer behavior
The Gosport team targets at informing consumers about the recyclability of paper cups and at creating the best recycling practices together with the industry and municipalities.
"In February 2018, we launched the Gosport Cup Recycling scheme, the first of its kind in the UK, to prove that paper cups can be recycled. The scheme piloted a collection and recycling service, providing dedicated cup recycling bins across town to enable consumers and residents to dispose of used paper coffee cups responsibly," explains Clare Moulson, Huhtamaki UK Marketing Executive.
These initiatives both engage consumers and demonstrate to key decision makers and influencers precisely what can be achieved.
The Gosport scheme has generated wide press coverage and a large number of public and private sector enquiries. This attention has increased cup recycling in the area and surrounding regions and continues to accelerate cup recycling rates in the UK.
"We have to make recycling as easy as possible. The recycling bins for paper cups, 'Bring banks', large recycling containers, are typically located in convenient places such as high streets, shopping malls, supermarkets, schools or pubs," tells Becci.
For consumers to find a recycling bin even more easily, the Huhtamaki cups in the UK have a QR code and a message 'please recycle this cup'. When the QR code is scanned with a mobile phone, it leads the consumer to a web page which contains details of the growing number of cup recycling sites and schemes across the UK.
Good co-operation with partners across the industry
Huhtamaki UK has, together with other foodservice companies and local authorities, created different alternatives for recycling the paper cups. All the major waste management companies, like Veolia, Suez, or Besser have specialist cup recycling schemes, where the cups are collected and taken to a place where cup parts enter specific raw material recycling streams.
The objective is to recycle the collected materials as many times as possible. The paper-board which is used in the manufacture of paper cups, for example, has value for paper mills, which can create new products based on recycled materials up to 7 times.
The recycling schemes have expanded on a city by city basis across the UK. Currently Huhtamaki is involved in the recycling schemes for example in Gosport, Glasgow, London, Leeds, Manchester, Cardiff, Portsmouth and Southampton, and more cities are in the process of creating their recycling schemes.
Many of Huhtamaki key accounts are involved in the industry recycling work groups and are well informed of the industry views. However, there are many smaller companies who look for expert advice from Huhtamaki.
"Keeping our sales organization informed about the latest developments and best practices in this area is crucial for us. We also regularly give sustainability updates in sales meetings, where we focus on the changes taking place in this area," Becci says.
Regular discussions held with NGOs and government offices
"NGOs drive their agenda efficiently for example in social media. We meet with different NGOs frequently to listen and to discuss. "We may not always agree on all viewpoints, but by maintaining an open discussion, we now have good co-operation", Neil explains.
Huhtamaki's target is to be the industry thought leader in this area. The company regularly meets key government offices to discuss sustainability related laws, regulations and taxes that are under development or reviewed.
"For example, we discuss regularly with key MP's, ministers and government departments, respond to queries, participate in call-for-evidence hearings, and attend meetings as industry experts. It is an investment in time and people. But if we want to be part of the solution, we need to listen, be seen and heard," Neil concludes.