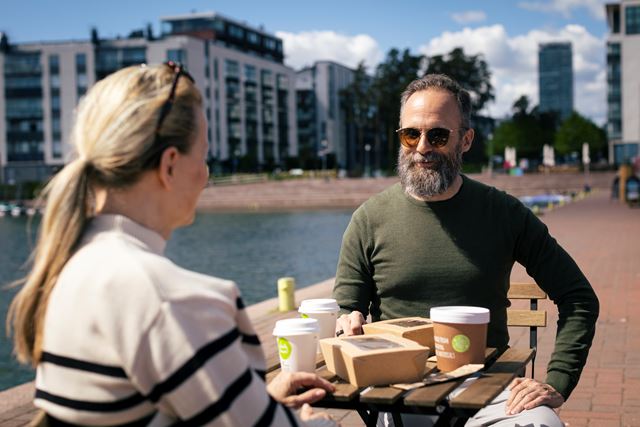 Huhtamaki receives a gold medal from EcoVadis on its sustainability performance – for the third year running. Our score places us in the top 4% of over 100,000 rated companies across the globe. It underlines our commitment towards our ambitious 2030 sustainability goals and the continuous progress we are making on this journey. EcoVadis is the world's largest and most trusted business sustainability index.
"Remaining in the top quartile and retaining the Gold Medal from EcoVadis under tightening assessment criteria underpins the actions we have taken in 2022 as part of our journey towards becoming first choice in sustainable packaging solutions. We know there is a long road ahead of us, but we are committed to making progress step by step year on year and have an ambitious work programme for 2023 focusing on the social agenda to further our purpose of protecting food, people and the planet." says Thomasine Kamerling, Huhtamaki EVP, Sustainability and Communications.
The 2023 Gold rating reflects the progress we made; by publishing our Design Principles, which have an instrumental role in our sustainable product stewardship; tackling waste from cradle to grave, in reducing the amount of waste sent to landfill; as well as strengthening our water stewardship with water management plans for all our sites.
The external recognition from EcoVadis reflects the progress we are making in making packaging that has a net-positive impact. Find out more about our EcoVadis rating here: ecovadis.com