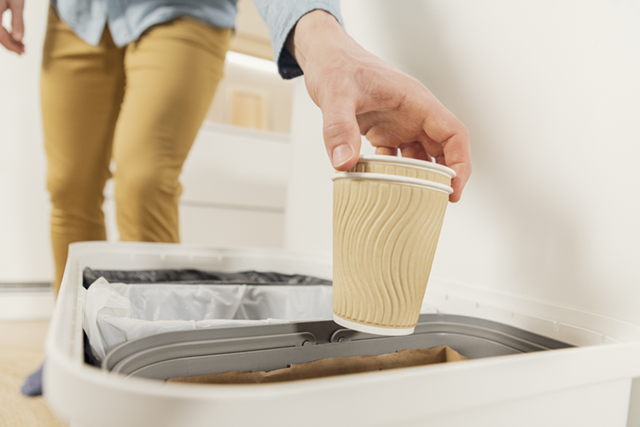 "Innovation and value chain collaboration are key when driving systemic change towards circularity," says Tanja Virtanen-Leppä, Head of Sustainability Center of Excellence at Huhtamaki. "As the world's resources are limited, focusing on our part of the value chain is not enough when protecting food, people and the planet."
At Huhtamaki we see waste as a valuable secondary resource. Today, all packaging does not find its way to collection and sorting after being used to protect the product. These gaps explain why packaging is not actually recycled even when it is recyclable by composition.
In addition, we believe that collaboration can make a real difference. It is important that solutions are not one-size-fits-all but are scalable and appropriate to local conditions. To create tangible impact, we aim to find best possible value chain partners to work with.
Moreover, we use circular economy as a guiding principle when designing sustainable packaging solutions. We pay close attention to material and structure choices, help develop waste collection infrastructure and guide people in how to correctly dispose of our food packaging materials to minimize environmental impact and use of resources.
In 2021, we raised the bar across the board for our activities and elevated our sustainability ambitions via a broad approach covering the pillars of sustainability: environmental protection, social accountability and governance and ethics.
In 2022, we will continue to work with several partners to develop recycling pilots that are scalable. This way we ensure that not only are our products recyclable, but that we enable packaging waste as a resource by transforming end-of-life products into secondary raw materials, and improve packaging recycling rates. Our commitment is to support the UN Global Compact and the UN Sustainable Development Goals and to achieve carbon neutrality in our production and science-based targets by 2030.

Huhtamaki's 2021 Annual Report, to be published on March 1, 2022, contains more information on sustainability as a cornerstone of our strategy.