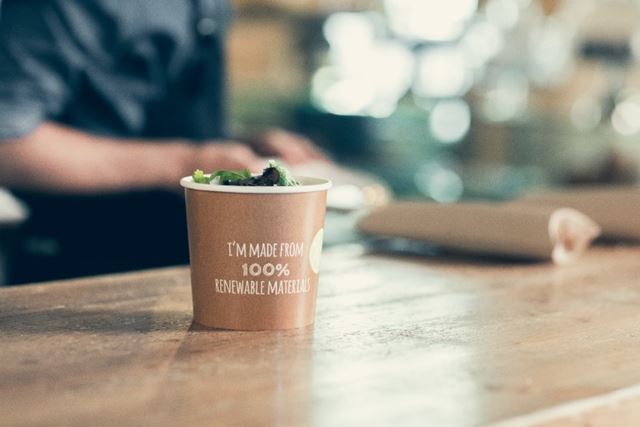 "Packaging is essential for food systems, but we all know that we have more to do to deliver a low carbon circular economy. At Huhtamaki we are material positive, choosing the right material for the right situation and scaling it up to protect food, people and the planet," says Thomasine Kamerling, Executive Vice President, Sustainability and Communications.
In a world increasingly prioritizing the protection of our environment and its available resources, doing nothing no longer is an option. With the relentless increase in the demand for food to satisfy the world's growing population, the ability to deliver food from farm to fork, safely but in ways that respect the environment is no small feat.
Despite playing an essential role in the transportation and protection of the food it contains, packaging is often unfairly viewed as the culprit when it comes to environmental damage. The biggest impact on the environment from the food systems is actually the food that is wasted. Packaging has a tremendous and overwhelmingly positive impact in terms of food availability and affordability, hygiene and safety. It is often this essential function of packaging that goes unrecognised - a function which provides populations with the food they need, in good condition and above all, safe.
Huhtamaki proves it's possible to produce consumer friendly, safe packaging in a manner that seeks to protect the climate, not only during the manufacturing process but also once the packaging has served its initial purpose, at the end of the consumer life cycle.
Huhtamaki has partnered with Vision2045 and Reuters to address both the challenges and opportunities to delivering sustainable packaging solutions now, in 2045 and beyond.
To watch our video "Providing high quality packaging without costing the earth" and to read our article in full, please visit Reuters