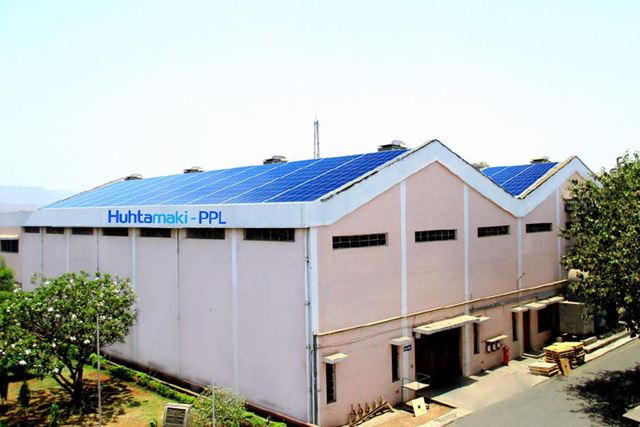 We are installing state-of-the-art rooftop solar power units at six key manufacturing plants across India.
The rooftop solar power project will reduce 20 metric tonnes of CO2 emissions annually; equivalent to planting about 100,000 trees. All installations are equipped with net metering, online performance monitoring and high-end safety systems. The rooftop solar power units will be operational within the year. The project was carried out in partnership with Swiss headquartered Talesun Energy and EnergyX.
"This project forms part of our larger environmental sustainability program that includes reduction of carbon footprint, developing innovative recyclable laminate structures and helping shape a circular economy. It is important for industry players like us to help build awareness amongst consumers that by using flexible packaging, they are being environmentally responsible", said Dr Arup Basu, Managing Director, Huhtamaki India.