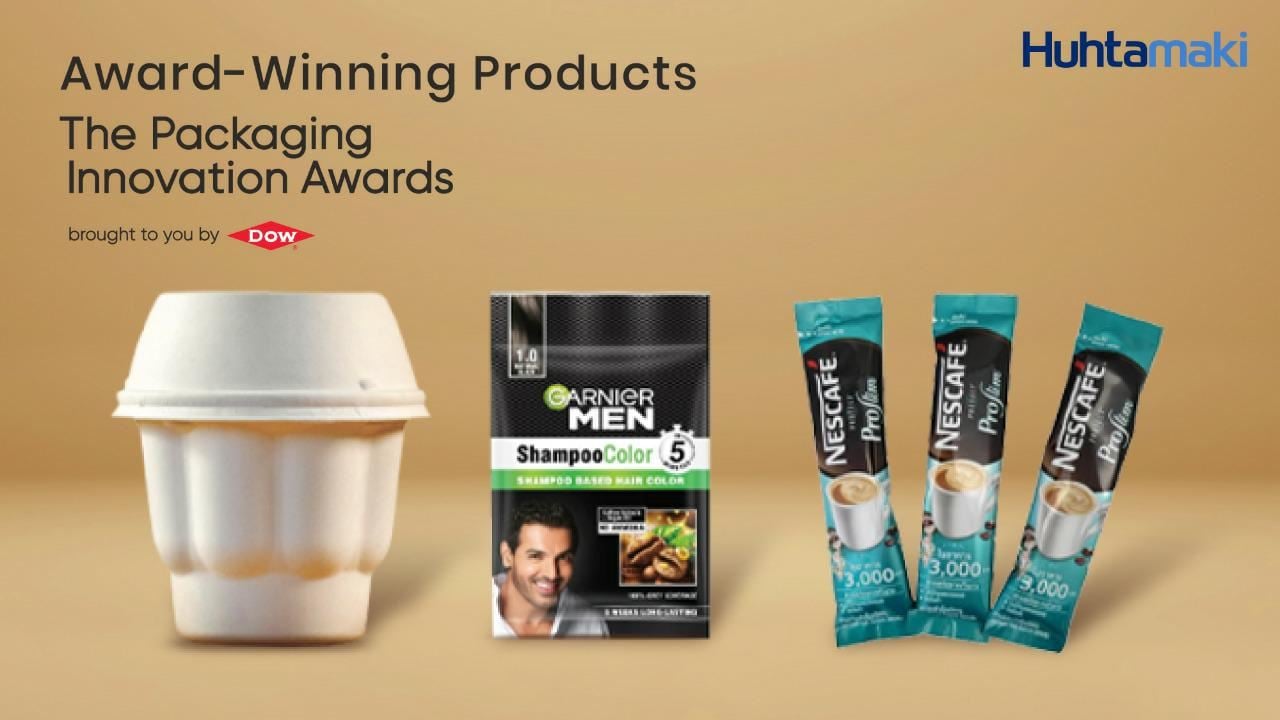 In March 2022, we received three recognitions for product innovations for their technical excellence, sustainability performance, and enhanced consumer experiences by DOW Packaging Innovation Awards 2021. Here is how we win to make a difference for our customers – where it matters.
Our multiple award-winning Sundae cup and lid received the Diamond Finalist award at the Packaging Innovation Awards. Behind the success of this innovation is the fact that the fiber-based cup and lid are made from 100% renewable resources, with wood fibers from sustainably managed forests. They are recyclable and compostable. Moreover, this plant-based innovation provides the insulating effect needed from for ice cream packaging – also ensuring a great consumer experience.
Our packaging innovation Nescafe Protect Proslim - the world's first recyclable alu-foil free instant coffee stick received the Silver Winner Award at DOW Packaging Innovation Awards 2021. Nescafe Protect Proslim is designed to replace the aluminum instant coffee sticks with mixed polyolefin structure, making the packaging fully recyclable without compromising on product shelf-life. This product is a great example of helping our customers get ahead with sustainability without compromising on consumer preferences.
We also received Silver for the Garnier Men Shampoo Color packaging innovation. We collaborated with our customer L'Oréal in India to develop this innovative product, which particularly helps enhance consumer experiences through its user-friendly design. The vast differences in the colorant and developer formulas mean that they have very different packaging needs. We successfully developed packaging that met the needs of both formulas of the color shampoo and can house the colorant and developer formula in the same sachet without them mixing until the time of use.
Some may say that these are just the awards, for us at Huhtamaki, this is a demonstration of our commitment to innovate sustainably for the future and win to make a difference.