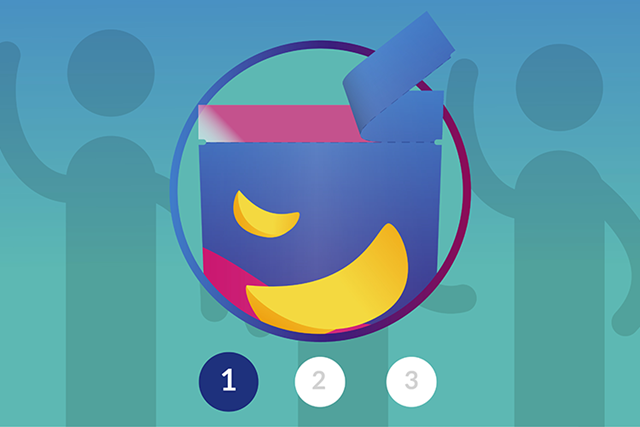 In this "on-the-go" world, not all food is eaten in one go. In terms of packaging, this creates a need for reclose options, which promote healthy sized portions, and ensure food remains tasty when the consumer reopens the pack. All this at a price the packager and consumer can afford.
How can we achieve smart and well-functioning reclose features in a flexible packaging pouch at an affordable cost?
"We set out to meet this challenge", says Sawitree Buranapaiboon from Huhtamaki Flexible Packaging's Value Innovation Team in Thailand.
"Zippers and sliders are often used for this purpose. They are, however, relatively expensive and material intense solutions in many cases. Our new pack is cost effective and re-closable for more than 10 times after opening, without losing product freshness", she explains.
Smart and straight-forward solution
1-2-3-Pack by Huhtamaki utilizes a thin plastic adhesive strip (protected with a liner) on the upper side of the flexible pouch. When opening the pouch, the consumer tears away the upper part horizontally, revealing the pouch's contents. To reclose, the liner can be peeled away to reveal an adhesive strip with is folded over onto the front of the pouch.
"We offer our 1-2-3-Pack as ready-made bags with integrated closing solution at an affordable cost. Our solution is excellent for snacks like chips, candies and cookies," Sawitree says.
"We want to offer a smart and straightforward solution to our customers, adding value to their goods - and to the Asian market overall. Now with three easy steps: tear open, remove the liner and reclose, this is possible. After reclosing, the pack protects the contents from humidity and keeps the aromas for the second serving, too. As an added bonus, we can also personalize the adhesive liner with high quality print, providing a completely new promotional tool for our customers," Sawitree concludes.
1-2-3 pack is just one of the intelligent, consumer-focused packaging solutions the Value Innovation Team in Thailand has up its sleeve. For more information on how we can help you with your challenge, please contact:
Sawitree Buranapaiboon
Huhtamaki (Thailand) Ltd.
Tel: +66 (0) 34 403 000