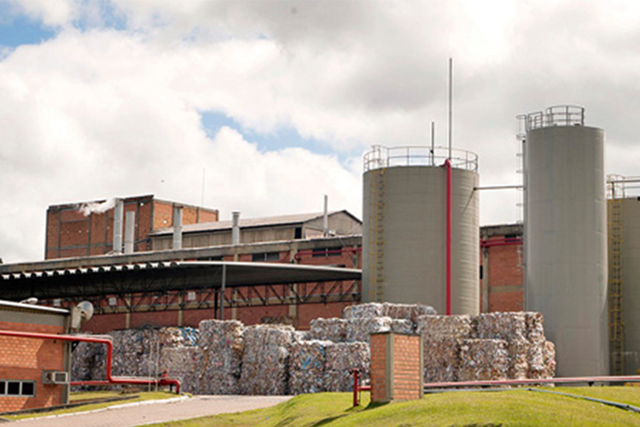 Huhtamaki molded fiber products, like egg cartons, fruit trays and wine bottle dividers are made from recycled newspaper — a raw material we have been using for over 20 years. But over the years, newspaper availability has decreased as people are reading more media online. What will happen if we run out of paper completely as digitalization advances and what are the future alternatives?
Sustainability has become a growing focus for retail stores, as consumers have started to put sustainability at the top of their agenda. Life cycle analyses help retailers compare the sustainability of products and suppliers with each other. Since molded fiber products have small carbon and water footprints, they offer a sustainable packaging option. They are also very functional, offering shock protection and moisture absorbing qualities for delicate food products.
For over two decades, our molded fiber production has been based on recycled paper, and we are proud that our molded fiber products are 100% recycled and 100% recyclable. Our paper collection in Europe sources from a huge network of households, churches, football clubs and beyond, offering a sustainable way to reuse the material.
However, as digitalization has advanced, the amount of paper has decreased by more than 5% every year in the Western European market. This creates a challenge for our molded fiber production and calls for rethinking and innovation.
Green fibers for the digital era
We continuously do research on new raw materials for our molded fiber products. The latest example of this is our innovative product called GreeNest, which replaces paper fibers with plant-based fibers. GreeNest is an egg carton produced from 50% grass fibers and 50% recycled paper fibers. The life cycle analysis of this product shows that it is one of our most eco-friendly products yet.
Especially in Europe, the circular economy is being pushed forward and it drives everyone to increase their recycling efforts. Our business and technology development always work closely together to bring successful products to the market and create additional value to customers.
One of the biggest emerging trends amongst our customers is using their own green waste as packaging material. In the near future greenhouse companies may be able to use their own waste from agricultural products as packaging. For example, we can extract fibers from leftover tomato leaves and use these fibers as raw material for packaging. A tomato producer could therefore deliver their tomatoes in packaging made of tomato leaf fibers safely to retailers and consumers.
Sustainable packaging with localized production
Local production is also an important factor in sustainability. When products are made from local raw materials that are available nearby, the life cycle of these products improves dramatically.
The sources of available and suitable green fibers vary from region to region. For example, our plants in South Africa are situated close to sugarcane fields, and the fibrous waste product remaining after cane juice extraction is used as a raw material for molded fiber production. In Northern and Western Europe, wheat straw is commonly used as a raw material. Rapeseed straw, on the other hand, is available from fields all around the world and we have noticed that this material has great potential for molded fiber production.
As digitalization reduces the quantities of recycled paper, alternative green fiber sources will become even more important. As usual, we aim to stay one step ahead of current trends. Huhtamaki is committed to sustainability - from our prototype egg cartons made of grass to the way we operate our manufacturing units.
Read more about our molded fiber packaging and please be in touch with us.