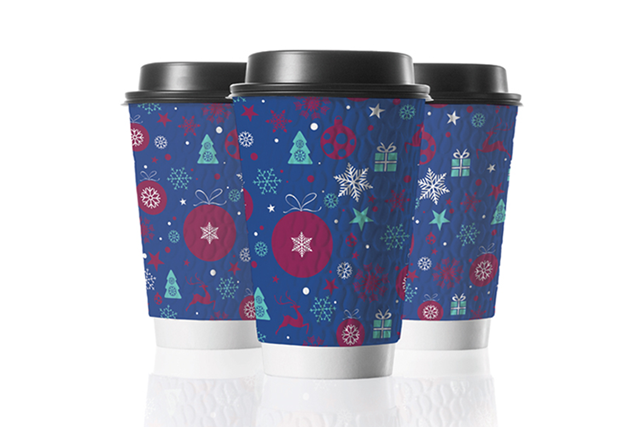 Christmas and the Holiday season is a great time for specialty coffee. In most of the markets this is a much awaited season and to mark the countdown for Christmas all major coffee brands have revealed their holiday drink menus and cup designs.
Integral part of the holiday season
Holiday menus and cups have become as big a part of the festive season as decorative lights and advent calendars. Consumers are curious to know how the various Holiday designs look and many also go snapping and posting photos of the new cups.
Adding the festive flavor
This is also a period of great excitement and careful preparation for Huhtamaki. We do our bit in making sure the big crowds stay warm with a nice cup of coffee. The pattern cups add a festive flavor to the seasonal drink menus just like caramel chips and gingerbread flavor, and it is our job to make sure the cups are high quality and the designs look as good as possible. It is also a period of greater demand calling for good planning and preparation so that the chains in each of their locations can operate as smoothly as possible.
Preparation starts early in the year
"The holiday season is a great period for Huhtamaki. The increased demand of take away coffee has a positive impact on our sales and from the moment we start developing the artwork, everyone at Huhtamaki works closely to build and manage stock levels of the seasonal designs to ensure we deliver the significant growth in demand during the Festive period. We all eagerly await the new designs and are in the fortunate position of getting a sneak peak early in the year," says Gavin McCue, our Global Key Account Manager from the Huhtamaki Foodservice EAO business segment.It's not Christmas until you get a hold of a nice, big, sturdy cup of the hot drink of your choice. To be enjoyed with friends and close ones!
For more information, please visit our Foodservice EAO site.