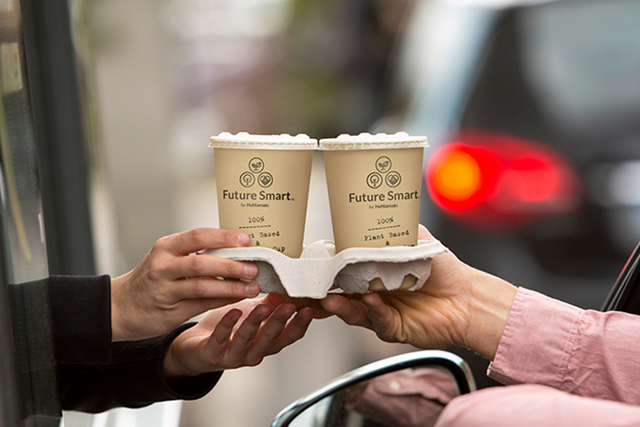 What's happening in the world of coffee? Our insight report 'The world of coffee' presents market movements, consumer behaviors and key trends that are shaping coffee drinking around the world. Read on for a sip of the content.
Coffee globally is an industry at a crossroads
While strong growth is propelling the category to new heights, it is simultaneously causing a shift into an increasingly complex and competitive space. At the heart of this transition is the meteoritic rise of coffee culture which is growing in both developed and emerging markets, leading to an increased demand for premium offerings.
Education drives consumer demand for better quality and convenience
Coffee culture is teaching consumers about espressos and advanced brewing techniques but also about coffee's role in leisure, social and working lives. This education drives consumer demand for better quality and convenient in-home options.
Standard fresh grounds coffee holds the biggest piece of global coffee retail pie, accounting for 39% of global retail value but beaten in forecasted growth by both pod and instant coffee.
This coffee culture has led to consumption growth of instant coffee in traditionally tea dominated markets like Turkey and India, which have seen major coffee shop expansion.
Introduction of instant versions of traditional Turkish coffee play directly into this trend by harnessing traditional coffee culture.
Conventionally instant coffee users would have graduated to standard ground coffee searching for better quality, markets are showing signs that more affluent instant coffee consumers will look to pod machines instead. Premiumization is still driving pod coffee in high coffee consumption nations like Austria and the US but growth is slowing and markets mature, cracks are starting to show.
Foodservice transition
With more mobile lifestyles, out-of-home consumption of coffee is increasing. Accordingly, specialist coffee shops are the second fastest growing global channel for coffee with 4% value CAGR until 2020. The Australasian market spearheads this trend accounting for the world's largest share of food service coffee volume, with 57% flowing through these channels.
Online breaking tradition
The only channel that trumps speciality coffee shops in growth is online retailing, with 15% value CAGR growth in 2020. With brands like Nespresso having great success in the market with limited traditional retail presence, it has become clear that the online retail model characterized by consumer exploration and personalisation as well as convenience, is perfectly suited for coffee as a product. This is not a trend confined to Europe and North America. In India the value of food and drink internet retail is forecast to grow by 40% by 2020.
This and much more can be found in 'The world of coffee' report. For a copy of the full report, please contact communications@huhtamaki.com