Health care
The protective face shields provide a high level of protection for the eyes and face from liquid splashes and droplets, ideal for frontline and essential healthcare workers, pharmacy and care home staff.
Retail
Ideal for retail staff to work safely especially in close contact roles. Extra comfort and size adjuster helps use the protective face shield for long durations.
Production
For people in high manpower industries, production and manufacturing facilities, the protective face shields by Huhtamaki help operate with enhanced hygiene.
Foodservice
The face shields can also be used to protect workers in other occupations like foodservice, catering, hospitality and personal care as these involve a lot of face-to-face contact.
CE Marked high-quality Face Shields
The shields are manufactured in high hygiene facilities by Huhtamaki, the global leader in sustainable food on-the-go and food on-the-shelf packaging solutions.
The protective Face Shields conforms with the requirements of EU Regulation 2016/425 (Category II). These high-quality products are already in use at National Health Service (NHS) facilities in the UK.
Designed for comfort
The shields have been designed with a soft foam padding for extra forehead comfort and an adjustable strap to ensure a secure fit for all head sizes.
These precision-cut optically clear and lightweight visors are ideal to use for a full day's shift and can be worn over prescription glasses and existing PPE like face masks.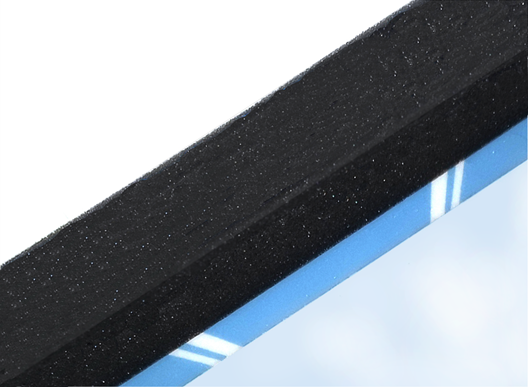 Specifications
The protective face shield has a clear visor with adjustable head strap and grey foam padding.
It is 220 mm in height and 797 mm in width.
It is made with 300 micron recyclable PET.
The flexible foam is made from polyurethane.