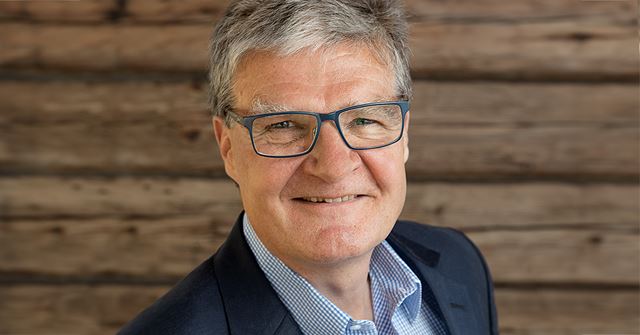 We met with Olli Koponen, a former President of Flexible Packaging who is retiring at the end of June, leaving behind him an impressive journey at Huhtamaki. Read Olli reflecting back on his career and talking about the opportunities he sees for the business.
"When I joined 30 years ago, Huhtamaki operated in three main business areas: pharmaceuticals, confectionery and packaging. When Finland entered a deep recession, the decision was made to focus on packaging. It was a brave and solid move that benefited Huhtamaki, especially as the country's subsequent membership in the European Union opened up new avenues for business. This strategic direction has carried the company forward for a quarter of a century.
Today, Huhtamaki is a major player in the global arena, offering recyclable products and products made of renewable raw materials. It has gone through peaks and troughs, and continues to flourish in an increasingly complex and volatile operational environment. While external events have led the company to where it is now, internal factors have also laid the foundation of our success over the years.
Wise investments and effective leadership
Growth has been the prevailing theme of the past decade. Huhtamaki has been actively investing in the packaging business. It has expanded it global footprint, built factories and increased capacity of existing sites as well as acquired companies that add value to the portfolio.
When the previous CEO Jukka Moisio started at Huhtamaki, the company was going through challenging times. It was a tremendous learning experience for me to witness the recovery process. All the unnecessary things were cut out and focus was put on core business. Through simplification, we emerged better and healthier.
Sustainability is a great opportunity
Thinking about tomorrow's world, one can be firm in the belief that sustainability will drive innovation and collaboration. This is a considerable opportunity for Huhtamaki for two reasons. First, there are great people in the organization who have already proven to be capable of developing products that will have demand in the marketplace. Even the biggest flexible packaging companies around the world cover only one-fourth of the global market, which means that 75% is in the hands of medium- and small-sized companies and open for innovation.
The second aspect is that Huhtamaki aims to improve people's lives through packaging. They wil have an important role to play. Sustainability and future growth will go hand in hand.
Responding to consumer consciousness
The COVID-19 pandemic highlights the importance of packaging in general, both food service packaging and industrial impact food packaging. In a year or two, we will see a transformation: recyclability and recycling will become the norm. Huhtamaki is extremely well placed when it comes to that.
I am immensely proud to have been part of this story for the past three decades. I have no doubt that Huhtamaki will go on to not only hit record results, but also to respond to the rising environmental consciousness of consumers in the years to come."
Read more about
Huhtamaki Global Executive Team