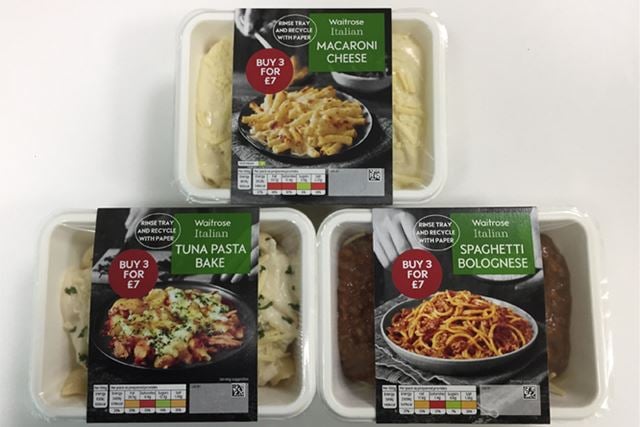 Starting in October 2018 an extended trial version of a fiber-based, renewable, ready meal packaging will be piloted with customers in the UK. Huhtamaki is part of a three-party consortium developing an alternative to existing black plastic ready meal trays.
From this week, the packaging concept will be tested with three ready meals by consumers at Waitrose stores for two months. The trial is larger than the retailer's initial one in June. More meal variations will be tested for a longer duration to understand whether the consumers still appreciate the concept. The cream colour container is made of forest stewardship council (FSC) certified base materials and is labelled as widely recyclable.
Project Manager Steve Davey from Huhtamaki says:
"The feedback from the first trial confirmed that consumers are genuinely enthused about the tray, much to their own surprise! The trays delivered across all important attributes for ready meal trays. Consumer feedback confirmed that they are sturdy and easier to handle. We are now building in the key learnings and entering the second, larger trial."
The new tray is labelled widely recyclable, allowing it to enter the paper waste streams.
Huhtamaki has developed this new packaging concept in partnership with Södra and Saladworks in an EU-funded project called FRESH. The FRESH project will continue until 2020, its primary goal to provide a fully bio-based alternative to black plastic ready meal trays.
Read the Waitrose & Partners press release
For more information follow the FRESH project