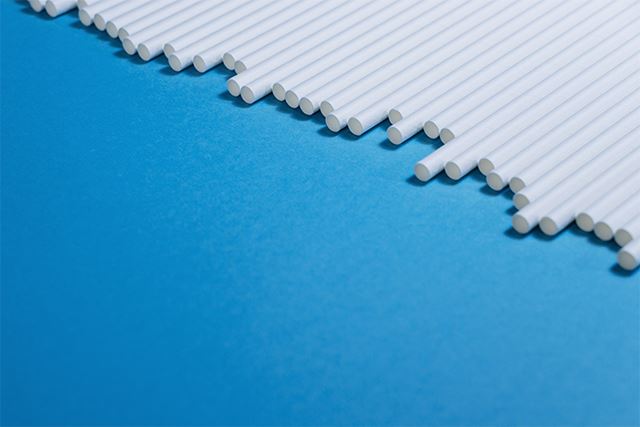 Straws are used by millions of people every day. With our new paper straws, we can offer our customers a sustainable choice and an excellent alternative to plastic straws.
We have a long history in the use of sustainable materials for food packaging products. Our new paper straws are made of fiber coming from sustainably managed forests and 100% of the paper used in the straws and in their wrapping is PEFC certified. 
Our paper straws are crafted to be strong, reliable and functional. They are manufactured in facilities with highest safety standards and have been tested and certified for food safety in Europe, China and the United States.
The straws are made with new, purpose-built machinery to deliver premium product quality. Starting from the UK, we will expand our manufacturing capacity into other key markets across Europe and globally, serving customers across all geographies. Our new paper straw offering will include several new size variants in addition to the standard size with 7.3 mm diameter.