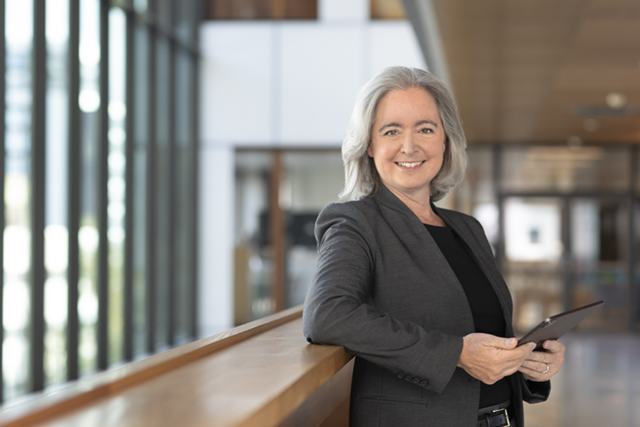 Huhtamaki is a material positive company. We examine various material options – their function and benefits – in each application to ensure fit-for-purpose packaging that protects food, people and the planet. There is no one material that is suitable for every conceivable application. The solution for optimizing and creating a sustainable package that is fit for its purpose relies on its composition and usage.
One of our initiatives in North America involves investing heavily in sustainable paperboard containers that can be used to store food items that have traditionally been packed in plastic containers, such as yogurt, cottage cheese, or butter. Using paper containers for this purpose requires technology for special barriers and edge protection, which, although not necessarily new to the world, is new to our region. We are actively working to optimize and make it scalable.
While paperboard is a recyclable material, adding traditional barrier layers to protect it from getting wet prevents the paper from breaking down in a compost pile and makes recycling also more difficult. Huhtamaki aims to minimize these barriers to make paperboard more efficient to recycle, and in some cases, possible to compost.
"We are working to continue our progress on selecting and developing the most effective packaging materials based on sustainably sourced materials that can be recycled, reused or brought back in use for other applications. 'Fit-for-purpose' packaging is our approach to promoting the circular economy as delivering a sustainable solution depends on the context of how it is used by the consumer and the environment in which it exists," says Ann O'Hara, President, Huhtamaki North America.
As we make the transition to using more recycled material in food packaging, we are working to enable consumers to view paperboard as beneficial and food-safe whilst providing the same functionality as plastic. We follow the principles of green chemistry, a tool for the sustainable development of chemistry and the chemical industry, and we have a robust material evaluation qualification process in our division. We also focus on educating our customers by providing evidence-based information on chemicals.
One of the most important roles of packaging is to protect its content. Assessing which material and forms can properly maintain the integrity of the contents and producing packaging that takes into consideration the end users' environment adds up to a better offering overall.
Huhtamaki's 2021 Annual Report, published on March 1, 2022, contains more information on material positive innovation and fit-for-purpose packaging.