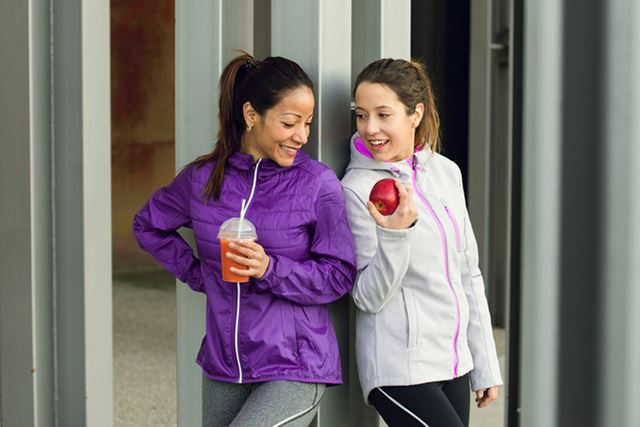 From the gut to the brains and the skin - the concept of comprehensive wellbeing, where the health of the various parts of our body are interlinked, has been gaining momentum in the world of wellbeing in recent years. With the increase in fitness wearables gathering real-time data on our health, the demand for personalized solutions to boost our wellbeing is increasing.
Data-driven wellness
Health and wellness monitoring has become a daily routine. Smart watches and other fitness wearables make it easy to gain and analyze data about our activity, exercise and sleep around the clock. As a result, the demand for products and services that allow us to respond to our body's signals are also on the rise. Consumers view health as an active pursuit, one which they are willing to spend on. Rather than a passing trend, it is fair to say that comprehensive wellbeing has become a lifestyle choice of today.
"Consumers are treating their bodies like an ecosystem and seeking solutions that complement their personal health and evolving needs." (Mintel Global Consumer Trends, 2018)

Growing interest in health supplements
The health and wellness data gathered allows consumers to understand their body's needs, react to any changes and find solutions to boost their wellbeing in a comprehensive way. For example, in the United States 76% of adults are taking dietary supplements, up from 64% ten years ago (2017 CRN Consumer Survey on Dietary Supplements). This growing market presents an attractive opportunity not only for traditional pharmaceutical companies but also for food producers.
Huhtamaki has recently launched Push Tab, a flexible packaging solution for pharmaceutical and nutritional/healthcare packaging. The improved opening of strip packs allows to push through the tablet and provides highest barrier properties with enhanced customization options. Push Tab provides a cost effective and PVC free alternative to high barrier blisters and cold form packaging.
Find out more about innovative tablet packaging Push TabFind out more about our healthcare packaging solutions