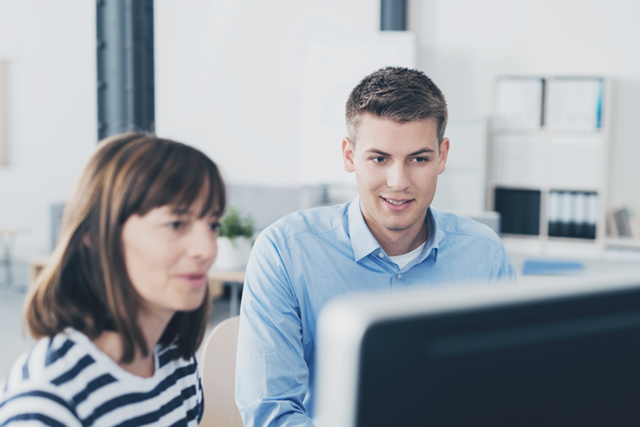 Huhtamaki is introducing a new e-commerce sales and marketing channel to offer clients more versatile ways of connecting depending on their individual needs. The new channel will also enable us to communicate better on our products and sustainability. This will ensure our ability to respond to various challenges efficiently and quickly.
To broaden our product portfolio whilst simultaneously making the serving of small and medium-sized customers more cost effective, Huhtamaki is building a B2B e-commerce sales and marketing channel that aims to provide 24/7 self-service with an industry best customer experience. Catering to clients both old and new who are more comfortable working through digital means, the channel serves as an addition to Huhtamaki's already existing customer service tools.
With the new e-commerce sales and marketing channel, we will be able to share with current and potential clients not only information about our products, but also about our sustainability-driven packaging solutions. This addition to our other service tools will make Huhtamaki more accessible, visible and relevant as a supplier to our customer market, globally.
"B2B e-commerce is set to grow, and we strongly believe that we need to be in this marketplace", says Susanna Graeffe, Category Director Distribution, Catering & Retail, Huhtamaki Fiber Foodservice EAO.
At Huhtamaki, we understand how crucial it is to keep the lines of communication across our supply chains wide open. Material constraints brought about by the impact of COVID-19, weather-related issues, unpredictable demand trends, and shortages on labor are putting pressure on supply streams across the entire industry. To increase our responsiveness to changes in demand and supply, we have boosted real-time visibility through an outline portal for outbound customer orders and by rolling further automation for inbound delivery scheduling.
With digital connections, we are able to offer suppliers and customers multiple ways of engaging with us depending on their need. It allows us to clearly understand our customers' need, share what is happening in our business, and use data to make better decisions.
"Collaboration creates connectivity. It allows us to become not just a supplier, but a trusted digital partner to our customers," notes Shawn Reckrodt, Head of Supply Chain Planning & Special Projects, Huhtamaki North America.
We will continue focusing on becoming a more digitally integrated organization and show our customers how our digital assets can create value for them in 2022.
Huhtamaki's 2021 Annual Report, to be published on March 1, 2022, contains more information on digitalization as key to growth.