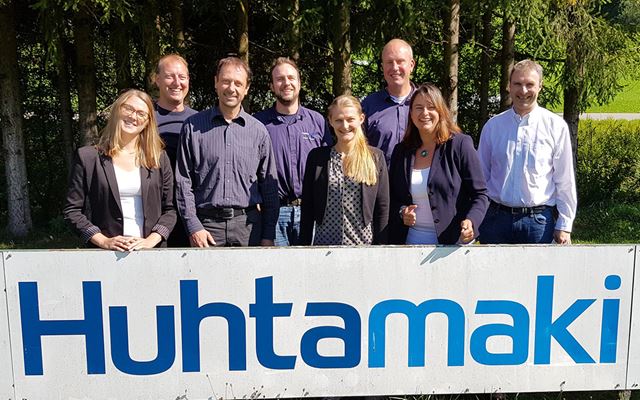 Rethinking flexible packaging! Please meet our newly formed Huhtamaki blueloop acceleration team. Developing paper based barrier solutions for flexible packaging is their first priority, and the team is dedicated to key projects making sure we execute tests and prototype solutions as fast as possible.
"There is clearly a strong interest for paper based solutions and we wanted to make sure we have the right people and resources behind this important development", says Michael Hahl, Sustainability and Strategic Innovation Director for Huhtamaki Flexible Packaging.
"Using agile development methods helps us become much faster compared to traditional development work. We work on a specific set of products with the goal to create the right product protection while maintaining the material recyclable", he continues.
Closing the loop on circular flexible packaging
Huhtamaki blueloop is a collaborative platform for making flexible packaging recyclable, circular and sustainable. It unites people from all areas of the packaging sector under a citizen mindset: We all share the passion to make packaging sustainable globally. Huhtamaki blueloop addresses the issues created by a linear consumption model. We are helping our customers reach their sustainability goals by making flexible packaging circular.
Read more at www.huhtamaki.com/blueloop


For more information, please contact: