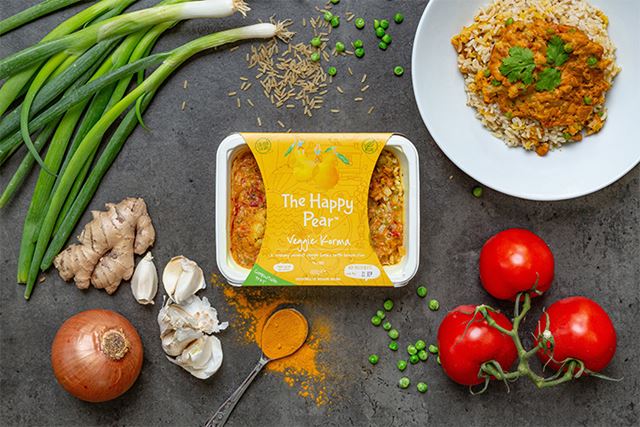 What started as a fruit and vegetable shop 15 years ago, has now become a movement to create happier, healthier lifestyles and build community. The Happy Pear is an Irish company that is truly enthusiastic about healthy food and the lifestyle that accompanies it. In addition to their own cafes and stores, their plant-based food products are available in multiple retailers, such as SuperValu and Centra, as well as other leading food stores across Ireland.
The Happy Pear concentrates on educating their customers – offering top-selling cookbooks and online courses for healthier eating. The large numbers of course participants, over 245 000 cookbooks sold and more than a million followers on Happy Pear's social media prove that they're not alone in their mission.
"There's a massive shift globally towards plant-based eating. A prominent recent Irish survey stated that over 50% of people want to eat healthier. It is the number one reason for the shift, and right behind it come ethical and environmental reasons", says Darragh Flynn, Director, The Happy Pear.
All The Happy Pear's products are vegan. Sustainability being key for their business, they are determined to use local and organic ingredients with local being the priority.
Packaging matters to consumers
Both the company values and consumer demand got Happy Pear looking for home compostable packaging made of renewable materials. "Well over 50% of recyclable plastic in Ireland is still not being recycled by consumers. Not everyone has access to a kerbside compostable bin collection system. Producing products in home compostable packaging is the holy grail for us. Customers can dispose of those in their garden compost heap or kerbside compost collection where it is available. That is why we were interested in Huhtamaki Fresh," says Darragh Flynn.
Eight of the Happy Pear products have been using Huhtamaki Fresh since September this year, and more products are to come. Being both home compostable and made of renewable materials, Huhtamaki Fresh is the perfect solution for The Happy Pear. "From our experience, the demand for more sustainable packaging is real – we experienced on average 10% growth across the six first products packed in Huhtamaki Fresh, one month out from launching."
The Happy Pear is based in Ireland and employs 120 people. They have grown rapidly over recent years and are looking forward to expanding across Europe. The turnover of the company in 2018 was 10 million Euros.
Huhtamaki Fresh disposable food tray for ready-to-eat meals is both oven proof and microwavable. It is fiber-based, recyclable and certified for home composting.