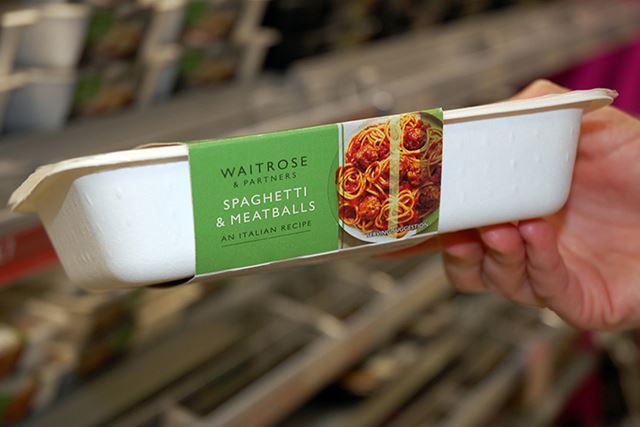 Huhtamaki Fresh is both oven and microwave safe alternative to black plastic trays. It is a fiber-based, natural solution to ready meal packaging, developed with the support from the EU's Bio Based Industries Joint Undertaking program for research and innovation.
A growing number of Fresh trays is reaching the UK market in May. Waitrose & Partners launches its Italian ready meal range in the new fiber-based tray suited for both microwave and regular ovens. The trays are manufactured by Huhtamaki, packed at Saladworks and the fiber used as the base material comes from the Swedish forest company Södra. The trays can be recycled, and they also have a certificate for home composting.
"We have been testing the new trays since May 2018 and have received very positive feedback from our customers", says Nikki Grainge, Packaging Development Manager from Waitrose & Partners in the UK. "Now, with the current launch on Italian range moving to the new tray, we'll be able to move nearly 9 million meals out of black plastic."
"The project started already in 2016 with the aim to find alternative food packaging for trays made from black plastic, most often CPET", says Steve Davey, Project Manager from Huhtamaki. "We have extensive knowledge in the molded fiber technology which is used to manufacture the trays. Together with the team, we were able to test alternatives and find the right solution all the way from pulp to the retail shelves", Davey says.
For more information, please contact:
Steve Davey, Huhtamaki
European Project Manager Fresh
Tel +44 (0) 7802 364792