Hinged containers
Our hinged containers are the clear alternative to foam, offering an unbeatable combination of strength and sustainability. They easily handle heavy food and are compostable once the meal has been served. The sturdy design protects food during transit, while the superior locking mechanism ensures food stays secure. Our hinged containers are perfect for eco-conscious customers seeking a premium-quality product. Available in a variety of sizes.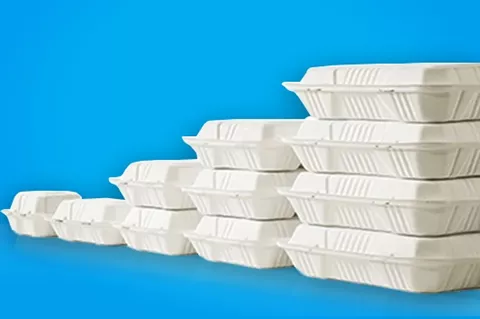 Huhtamaki hinged containers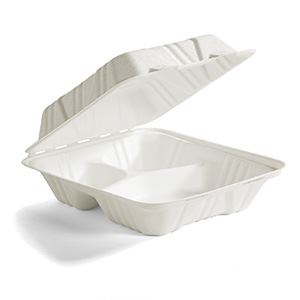 Hinged containers
Our hinged containers are made from molded fiber, a strong and sustainable alternative to foam. Compostable, made from renewable material and able to transport even the heaviest food without crumbling or leaking, our hinged containers feature a new "stay shut" closure designed to better protect food during transport. Plus, our hinged containers are stackable for maximum convenience.