Hinged containers
Our hinged containers are the clear alternative to foam, offering an unbeatable combination of strength and sustainability. Produced with natural fibers from an annually renewable resource, they easily handle heavy food and are stackable for easy delivery and take-home portability. The sturdy design protects food during transit, while the superior locking mechanism ensures food stays secure. Huhtamaki hinged containers provide a sturdy and versatile solution to serve, carry out or deliver hot and cold foods with confidence. Available in a variety of sizes.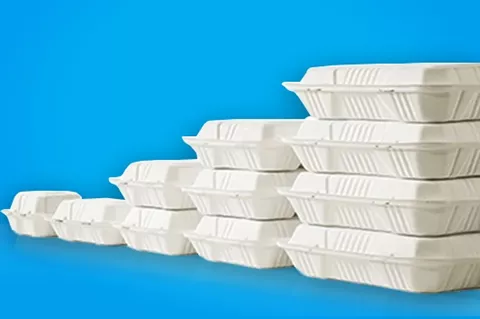 Huhtamaki hinged containers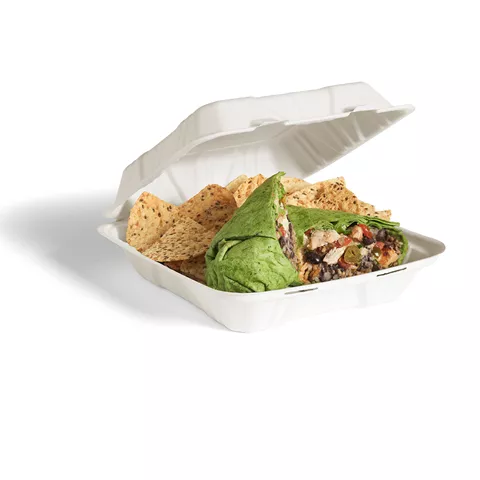 Hinged containers
Our hinged containers are made from molded fiber, a strong environmentally conscious alternative to foam. Made from renewable material and able to transport even the heaviest food without crumbling or leaking, our hinged containers feature a "stay shut" closure designed to better protect food during transport. Plus, our hinged containers are stackable for maximum convenience.