Drink carriers & trays
We offer a wide variety of trays and carriers known for their industry-leading quality and strength. Made from materials ranging from molded fiber to handled paper, our carriers and trays transport food and beverages securely, minimizing the potential for spills, tips or leaks. Proudly made in the USA, our carriers and trays offer premium strength, quality and security.
Molded Fiber
Made from 100% recycled material and compostable, eco-friendly molded fiber offers the strength and flexibility needed to transport everything from heavy food to a wide variety of cup sizes safely and securely.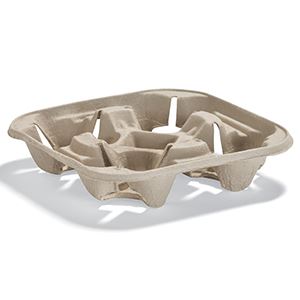 StrongHolder® Drink Carriers
All StrongHolder® drink carriers feature patented T-Slot design, enabling the carrier to hold cups ranging from 8oz to 44oz firmly in place, without spilling or tipping. Available in 1, 2 or 4-cup options, StrongHolder® drink carriers are convenient and compact, stacking and de-nesting with ease. Plus, StrongHolder® drink carriers are eco-friendly - made from recycled materials and compostable.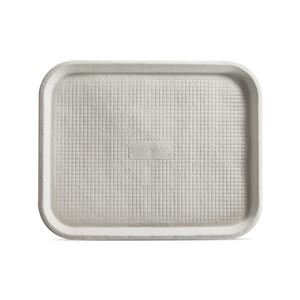 StrongHolder® Food Trays
Compostable and made from 100% recycled materials, StrongHolder® food trays are perfect for transporting food and beverages from counter to table, without spills. Made from premium-strength molded fiber and available in a variety of sizes, StrongHolder® food trays offer the strength needed to keep food and drink in place.