Cups & Lids
We offer a full line of cups and lids for a wide variety of beverages to meet every budget and need. Products are available in paper or plastic and are ideal for serving everything from hot coffee to cold iced tea. The line even includes kids' cups that are perfect for small, spill-prone hands.
Paper
Paper cups by Huhtamaki are perfect for any beverage, whether hot or cold. Corresponding lids are available for any style you choose.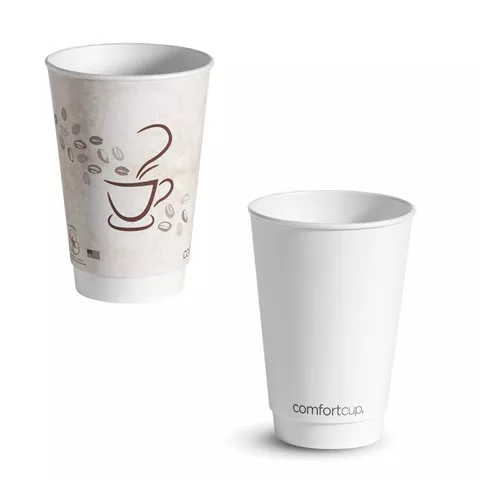 Chinet Comfort® Insulated Cups
With a built-in sleeve to keep drinks hot and hands happy, Chinet Comfort® cups and lids provide industry-leading performance for people on the move. The double layer insulation ads strength and security, prolongs hold time, and eliminates the need for sleeves. A one-hand, audible snap-fit lid, and the ability to easily nest and de-nest keeps the line moving. Chose our new stock print, plain white or custom design to fit your brand and messaging.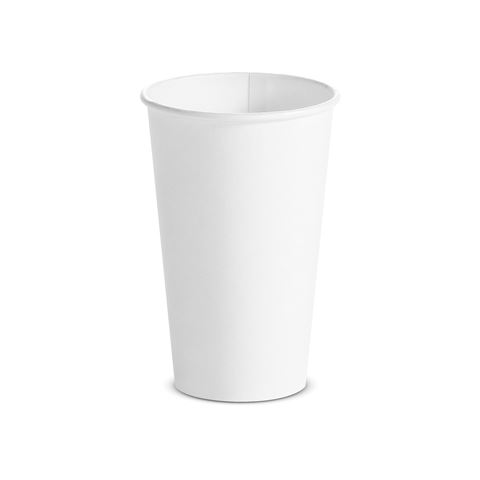 Single-Wall Cold Drink Cups
Available in a range of industry standard sizes, single-wall cold drink cups can be custom-printed to promote your brand. Stock and custom lid options are available for all sizes.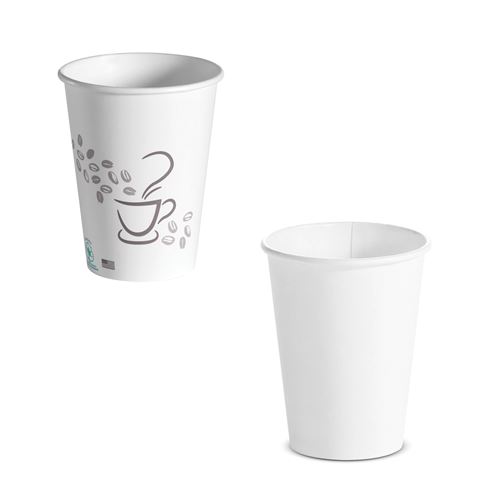 Single-Wall Hot Drink Cups
This is the option for those who believe the heart of the experience is what's inside the cup. The single-wall cup allows for creative customization to fit your brand. It's the original hot cup, developed from the fundamental idea that our favorite hot drinks can be served from a resource we find naturally all around us.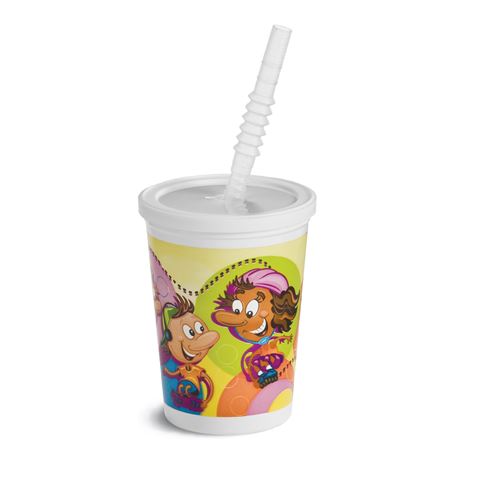 Kids Cups and Lids
Kids' drinking cups and lids are the perfect addition to your operation, specially designed for little hands and spill prevention. 12 ounces of fun, attention-grabbing graphics and packed with tight-fitting lids and straws.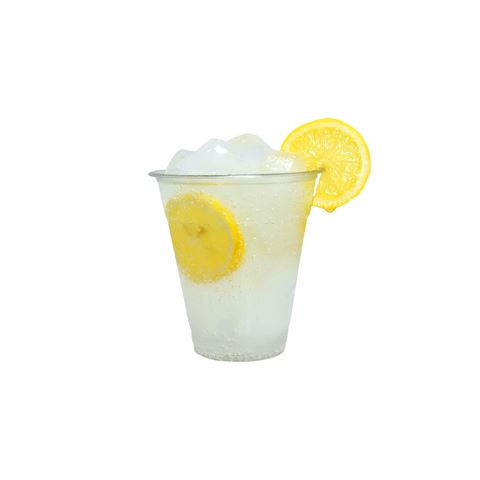 Envirable™ Recycled Clear Cups
Envirable™ Recycled Clear Cups cups are the clear choice to showcase cold drinks while showing your commitment to the environment. These resource-friendly cups are made from 100% recycled material, diverting plastic waste from landfills. Our range of Envirable™ Recycled Clear Cups offer excellent clarity for cold applications such as smoothies, juices and all other types of cold drinks.