Molds assortment
Huhtamaki Molded Fiber Technology supplies various types of molds and Leotech® molds fit many machines of other suppliers. We offer a wide range of Leotech® molds for products like egg cartons and trays, fruit boxes and trays, bottle trays, can trays and industrial packaging. Continuous product development ensures that all models meet the market demands. For more information regarding these molds please contact our commercial department.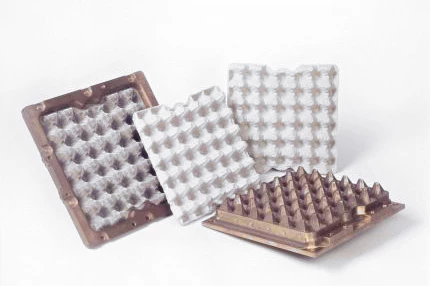 Spare parts
Our machines are supplied already with a 2 years spare parts selection. However in the event that you need spare parts we can supply you the spare parts thru our Spare Parts Department. To ensure a fast delivery of spare parts we can supply directly from our strategic spare parts warehouse. In case the spare part is not available in our warehouse, we will start manufacturing immediately and send it by air freight.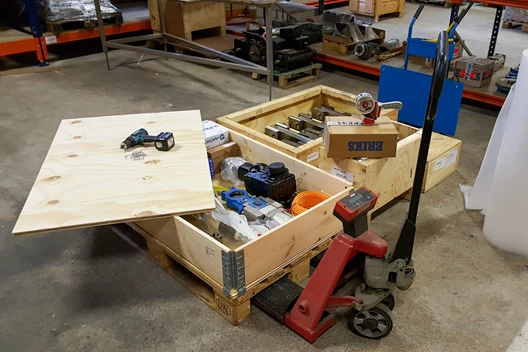 Training
Once the machine has arrived at its destination, installation takes place under the guidance and supervision of Huhtamaki Molded Fiber Technology specialists. After machine start-up, the machine operators and the maintenance staff will receive intensive on-site training. Before shipping the machine, training can be organized locally at one of our Huhtamaki Molded Fiber factories.
Once our trainers have trained the local operators/maintenance staff, there is still a 24/7 back up support available. So in case of a malfunction you will have remote support within 1 hour after calling. If the malfunction can't be solved by remote support, one of service specialist will come to your facility to solve the problem. Huhtamaki devotes much time and attention to process innovations and quality improvements. The accent lies on an even greater reduction of the energy consumption and manpower required during the production process. Huhtamaki Molded Fiber Technology specialists are there to assist when these innovations are implemented.