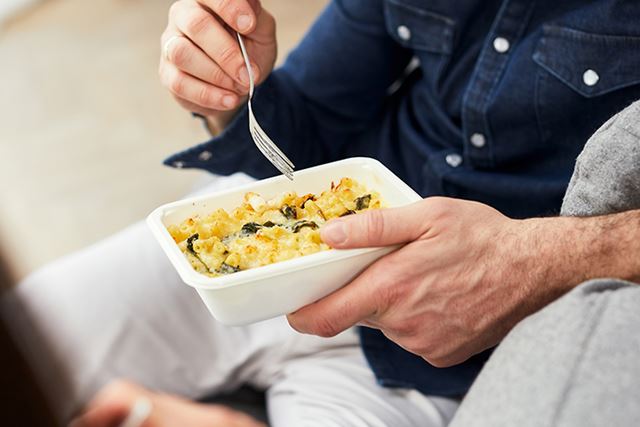 Huhtamaki Fresh was chosen as the winner of the Bio-based Material of the Year award.
The award was given to the most innovative bio-based material and product on the market for the 13th time. It was granted in May 12 at the annual International Conference on Bio-based Materials, organized by nova-Institute.
Huhtamaki Fresh is a disposable food tray for ready-to-eat meals and has been in the UK market since 2019. The product is made from natural wood fibers which are sourced from FSC certified and renewable Nordic forests. Fresh is recyclable after use and certified for home composting. It is the natural alternative to black plastic meal trays, and both oven proof and microwavable.
The Huhtamaki Fresh material was developed in partnership with Södra and Saladworks, and the project was funded by the EU's Horizon 2020 initiative.
Learn more about Huhtamaki Fresh on the campaign page
Contact us about Huhtamaki Fresh