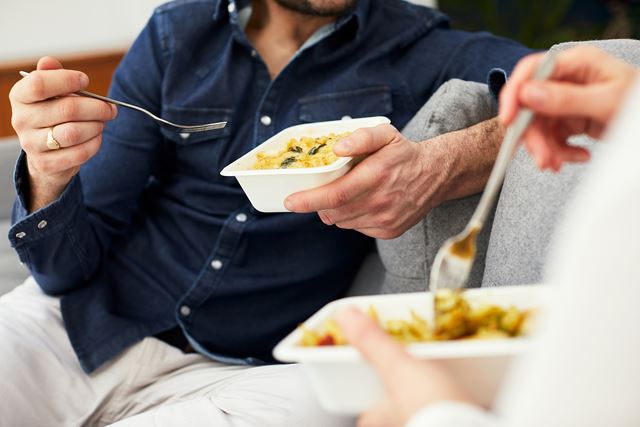 Huhtamaki Fresh, the world's first fiber-based ready meal tray, has won the own brand category of the Waitrose & Partners Sustainability Awards. Fresh is as functional as the black plastic alternative, but easier to recycle and certified for home composting. It is made from natural wood fibers which are sourced from FSC certified and renewable Nordic forests. Huhtamaki Fresh has been developed in collaboration by Huhtamaki, Saladworks and Södra.
Waitrose & Partners is an UK based supermarket chain with more than 330 shops. The Sustainability awards celebrate businesses that work in collaboration with Waitrose across own brand and branded categories. Specifically, it honors those businesses that have found innovative solutions to combat environmental and social challenges, including climate change, plastic pollution, modern slavery and inequality. This year, 100 businesses entered the application process.
"We were blown away by the standard of entries this year. Huhtamaki Fresh has ensured the removal of 56 tonnes of hard to recycle black plastic from the Waitrose & Partners supply chain per year. The fiber-based packaging is also 10% lighter than conventional trays and creates a 50% saving in CO2 emissions.", comments Tor Harris, Head of CSR at Waitrose & Partners.
Fresh ready meal tray was piloted in Waitrose stores in 2018 with very positive feedback from the customers. Waitrose launched the first ready meal range in Fresh trays in May 2019.
"I want to thank Waitrose for the award and the good collaboration around Fresh. Getting such positive feedback from our customers is always heartwarming. We are developing the properties of Fresh further with Södra and Saladworks and believe there are many new applications for it", says Steve Davey, Fresh Project Leader at Huhtamaki.
More information:
Fresh Project Leader Steve Davey
steve.davey@huhtamaki.com